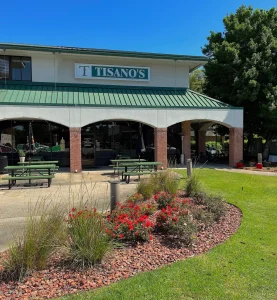 One year ago, the Trinity Coleman family purchased Tisano's restaurant in Bluewater Bay through Emerald Coast Business Brokers, and by all accounts, it has been a tremendous success for the family and the Bluewater community.
Trinity grew up in a restaurant family. Her mother and her grandfather both owned restaurants in their hometown of Stroud, Okla., and her brother owns a restaurant there. She's always dreamed of owning her own restaurant.
Her dream was postponed when she met her husband, Trey Coleman, who was an Air Force officer. After getting married in 2002, Trinity and Trey started a family and moved around the world with the Air Force. When they moved to Niceville in 2021, Trinity knew it was time to take action on her dream.
"I immediately fell in love with Niceville," said Trinity. Within months she told Trey that this was the place she wanted to start her own restaurant.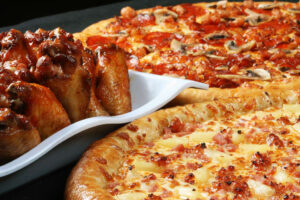 However, she was immediately faced with the challenges of commercial real estate. "I couldn't find anything in the area that worked for us," she said. After being stymied by the commercial real estate market, Trinity and Trey came to Emerald Coast Business Brokers for help. "Instead of starting a new business, we thought we'd see what the team at ECBB had to offer," she said.
Trinity and Trey learned that Tisano's was for sale, and they decided to take the plunge.
"I've always known this was Trinity's dream. And after dragging her around the world with me for the past 22 years so I can chase my dreams with the Air Force, we decided it was her turn," said Trey.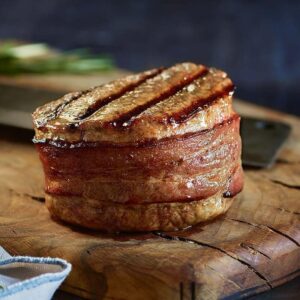 One year later, the restaurant is flourishing. Not only are sales up significantly, but they've been able to reinvest in the facility and support the local community. Over the past year, they've donated profits to local charities like Sharing and Caring, C.A.L.M., and Wreaths Across America.
Trinity says their recipe for success is simple. "We just want to provide a clean restaurant, with awesome food and friendly staff, at a fair price," said Trinity. When you come visit Tisano's, Trinity and Trey want you to feel like you're just going to a friend's house for a great meal and good company.