Open the door to your sweetest SweetBay life with single family homes starting in the $400s. Choose from an array of beautiful floor plans and architectural styles. Neighborhood parks, pools, paths, and bayside trails await, and new home buyers enjoy priority admission to University Academy. Live in a community-focused development with its own bay access and boat dock.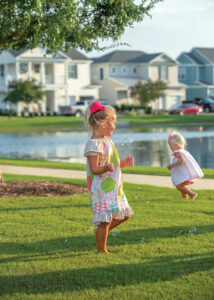 The place you already love to live just got even better.
Alongside more than five miles of bayfront shoreline in northwest Florida lies the perfect coastal community. A place where the best of nature meets the best of neighbors. A community where every square foot of your home, your neighborhood and your favorite getaway spot was overseen with exquisite planning and design. A destination where landscape architects have harmonized green spaces, pet-friendly parks, winding walking trails and bayfront access to provide boundless room to live, work and play.
Life at Sweetbay
Imagine a life where the can't-wait-to-do's outweigh the to-do's. Where a morning begins with a run along a salt marsh boardwalk and a night ends with a cookout beneath the stars. This is life at SweetBay, a vibrant Gulf Coast community in Panama City, Florida, minutes away from the white sand beaches of the Emerald Coast and just a stroll from the bay.
The Next Big Thing, Next Door
Anchored by a top-performing public charter school, SweetBay will also feature a charming and bustling Town Center, bringing new homeowners to the doorstep of lattes, groceries and great local menus offering the catch of the day.
Future Marina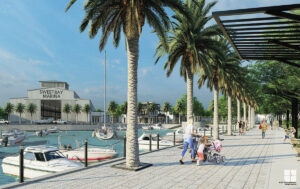 Imagine living a golf cart ride away from Florida's Intracoastal Waterway. Or taking a short morning drive from the house and finding yourself on the Gulf of Mexico as the sun rises. Taking full advantage of our access to the bay, SweetBay's future marina will allow you to do that and more. The planned 11-acre marina will feature more than 100 wet slips and nearly 250 dry stacks, offering a variety of options for our residents to enjoy our beautiful bay and the Gulf of Mexico.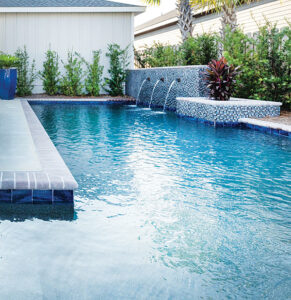 At SweetBay, we see things differently. We don't design homes that are simply lived in. We design homes that inspire. And we build a community around them. Here, neighbors span generations and so do their stories. Because we believe true luxury is knowing what's really important. And celebrating it. It's home and family and friendship. It's morning excursions on the water and sunsets from a neighbor's porch. It's parking your car on a Friday afternoon and enjoying a family outing at the pool, a great meal at your favorite restaurant and a sunrise paddle on the bay—without ever once having to put your car in drive.
Visit sweetbayfl.com.