By Lori Leath Smith
During one of the most important financial decisions of your life, you want to be informed and reassured every step of the way. You might encounter some roadblocks during your homebuying experience, but what's worse is not even knowing about them. It can be a scary experience.
Balenda Hetzel and Bonnie Manthey at CrossCountry Mortgage, LLC understand that. That's why they put communication first throughout the entire loan process.
As Southeast Regional VP in Destin, Balenda brings more than 20 years of experience in the mortgage industry and title field and is just as passionate about her clients and her career as she was when she first entered the industry.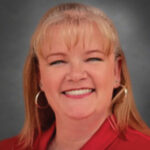 Balenda assures that even after 20 years, closing day for her clients is not only a celebration for them, but for her as well as she still feels excitement every time she watches her borrowers receive the keys to their brand new home for the very first time.
Though Balenda has spent more than two decades successfully helping many home buyers in her community navigate the ins and outs of the mortgage process, her most cherished title is "Mom" to her amazing children.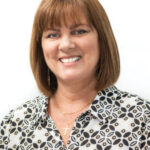 Bonnie has worked with homebuyers originating loans in the region for almost 20 years. Originally having worked in the banking industry, she has a combined 32 years banking and lending experience, which offers her clients valuable insight.
Married with four children, she's also a proud grandmother of five. She loves her church family, too, at Destiny Worship Center and makes the most of living here by spending time with her family participating in all our Gulf Coast has to offer.
Together Balenda and Bonnie work with a group of mortgage professionals at CrossCountry Mortgage, who work hard to make the mortgage process as smooth as possible for their clients. Providing their customers with high-quality service and an unforgettable mortgage experience is top priority and they are dedicated to ensuring their clients receive the level of service they expect and deserve, no matter their financial situation.
In fact, Bonnie and Balenda strive to be their clients' "lender for life" as they combine their local experience, along with their mortgage expertise, to offer outstanding service and genuine customer care, consistently treating their clients as family long after the loan has closed.
The CrossCountry Mortgage team offers a diverse range of mortgage loan products and will facilitate the right loan for you and your unique financial situation. Bonnie and Balenda make sure you understand each step, and when you can take the next leap in your life with a new home. They are committed to providing the advice you deserve and the most thorough communication possible throughout your experience.
If you're looking to take the leap and invest in homeownership in 2022 or beyond, contact Balenda (850.499.4759, balenda@myccmortgage.com) or Bonnie (850.585.3860, bonnie.manthey@myccmortgage.com).