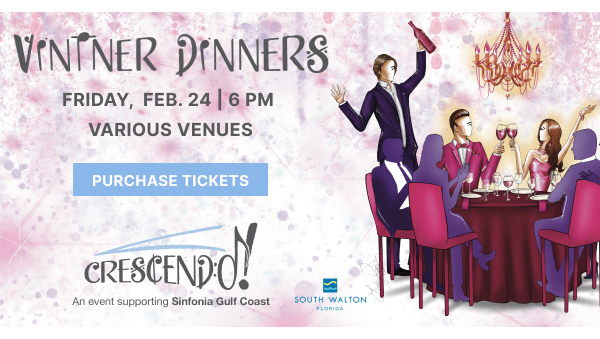 By Matthew Eaton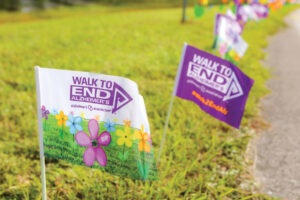 In October, more than 350 gathered at Northwest Florida State College for the Walk to End Alzheimer's. Participants raised more than $65,000 to fund care and support programs and critical research to, ultimately, find a cure. Melody Wood traveled from Alaska to walk in honor of her mother, Jean Marshall, who died from Alzheimer's in October 2021. For Wood, the walk being on the one-year anniversary of her passing feels like fate.
"The walks are great for me because they give me something to work toward, they give me a goal outside of what's happened," said Wood.
Wood's mother was 93 when she passed and for her family, the walk allows her legacy as a mother, grandmother and great-grandmother to live on.
Her support for the walk is also to show solidarity with others in the community who are caregivers for the one in nine Floridians aged 65 and older living with Alzheimer's.
"As a caregiver, you think you're supposed to be able to do it all and it shouldn't be like that. I want them to know they're not alone in this," said Wood.
During the last six weeks of her mother's life, Lisa LeClere, of Okaloosa, spent every day by her side. It was the sorrowful culmination of Jeanne LeClere's 10-year fight against Alzheimer's.
Now, six months after her passing, LeClere joined the Emerald Coast the Walk to End Alzheimer's in her honor. Her hope is that other families in the community no longer feel like it's taboo to speak about their experience with the disease.
"Making it a taboo subject makes it so that it doesn't allow you to acknowledge and recognize what's actually happening," said LeClere. "We need to be able to talk about this openly, so that we find the right support, resources and the proper ways to prepare."
Walk to End Alzheimer's is the world's largest event to raise funds for Alzheimer's care, support and research. On Walk day, participants honor those affected by Alzheimer's with the poignant Promise Garden ceremony – a mission-focused experience that signifies their solidarity in the fight against the disease. The colors of the Promise Garden flowers represent participants' connections to Alzheimer's disease and their personal reasons for walking.
The Alzheimer's Association 24/7 Helpline is available for questions and support at (800) 272-3900.