By Doug Stauffer
Rocky Bayou Christian School celebrated Founder's Day, marking 50 years of Christian influence on the Panhandle. The event was an opportunity to reflect on the school's journey and thank God for His watchful eye over the past half-century.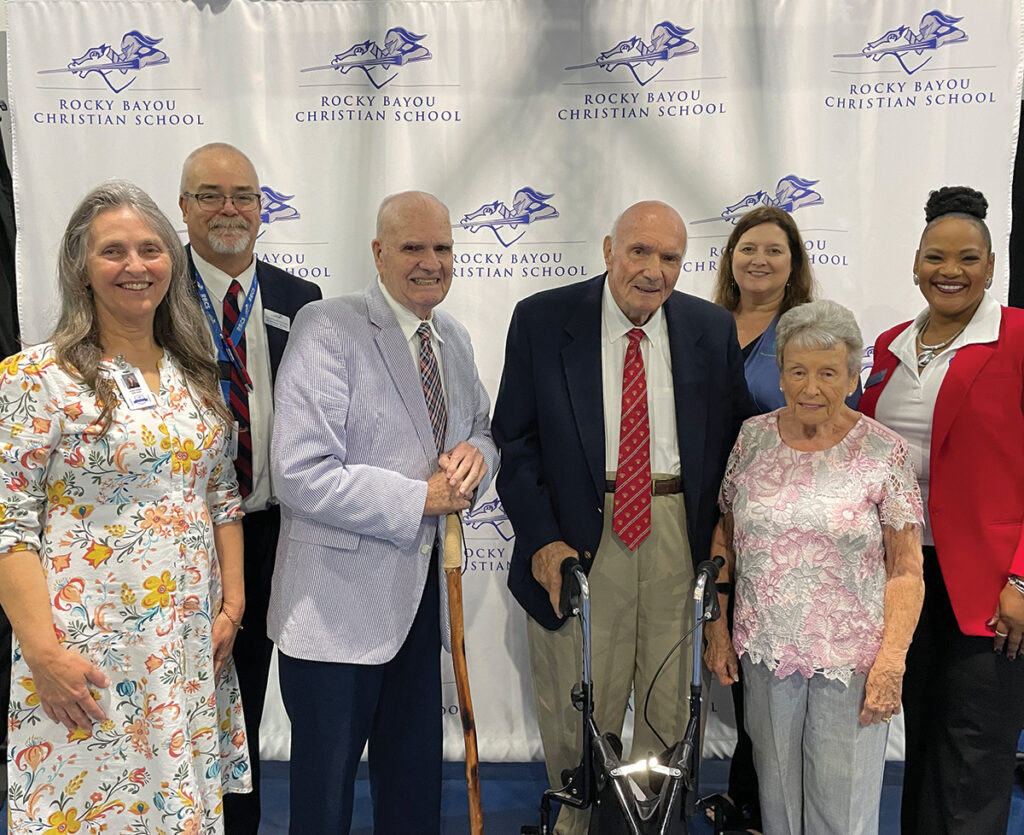 Rocky began when two families with a dream of offering private Christian education on the Emerald Coast started the school. With only 22 students, the founders, Pastor Harold Thomas and his wife, Joyce, with Bob and Katherine Grete, set out to create a school that would provide an education that included the Bible, focusing on the Creator of all things.
The journey was not without challenges, as it was controversial to mix education with the Bible and considered by many people unnecessary in a county with an excellent public school system. However, the founders were relentless in their pursuit of Christ and the necessity of building a solid spiritual foundation.
The school has come a long way since its inception, with three campuses and more than 1,000 students from K-3 to 12th grade. The school started at First Baptist Church on Bayshore. The current location was donated by the Ruckel family.
Neko Stubblefield, a board member, master of ceremonies, and a parent of two alumni of Rocky, shared her gratitude. "We have the option of Christian education in Okaloosa County because of Rocky Bayou Christian School," she said. "My two children are 'Lifers.'"
Sean Lynch also spoke, encouraging his audience to answer the question, "What are you building? The foundation must be built on the biggest Rock — Jesus Christ. He is the only foundation that lasts. Rocky is not here to preach at your kids, but to walk with them through life. Young people need the gospel and are under more pressure than ever."
The celebration was graced with an awe-inspiring performance by the Chamber Choir. The school's commitment to providing holistic education was brought to life through the performance of the choir, serving as a testament to the transformative power of Christian education.