By Linda Evanchyk, Okaloosa County School Board Member
On April 18, the Okaloosa County School District held the Anne T. Mitchell Academic Senior Honors awards on the campus of Northwest Florida State College. Each year the school district recognizes students who are graduating Cum Laude (3.75 – 3.99 weighted GPA), Magna Cum Laude (4.0 – 4.29 weighted GPA), and Summa Cum Laude (4.25+ weighted GPA).
In the class of 2023, 607 students met the criteria to graduate with honors designation.
I was asked to deliver remarks to the students and their families at the ceremony. The more I reflected on the events that have taken place since these students started their freshman year in 2019, the more in awe of their success I became.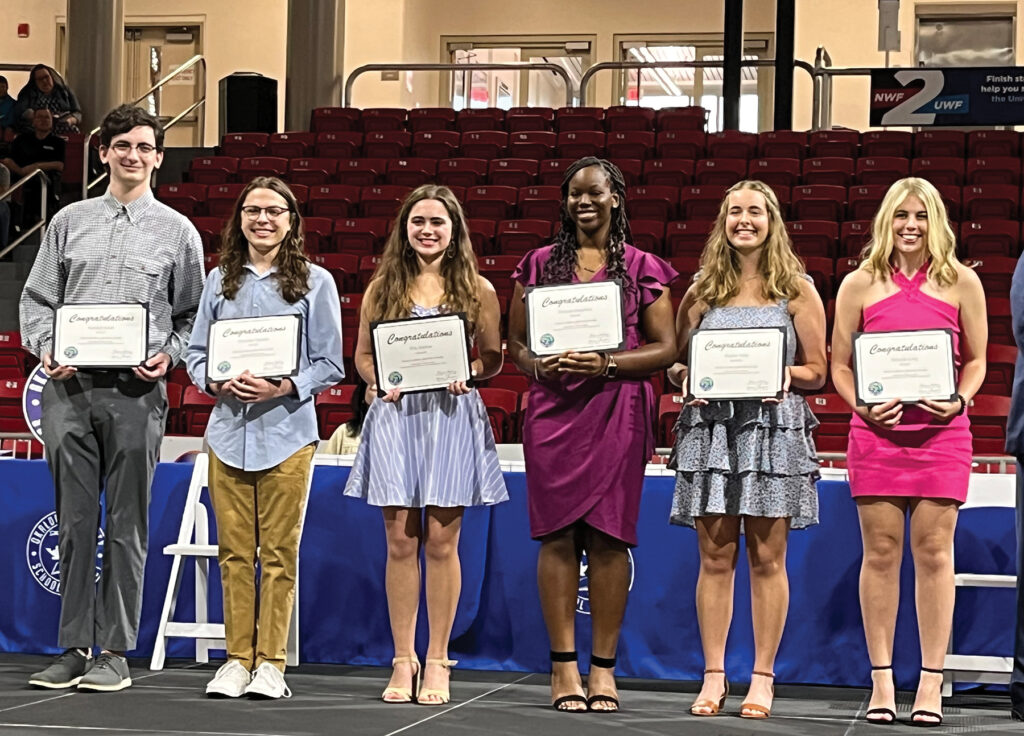 I told them they made history without intending to do so. When they started their high school career, all indications were that it would be a normal year of learning and adjusting to life as a high school student. No one anticipated that in March 2020 the students would have the longest spring break ever, since the week prior to spring break would be the last week students would attend classes in their school buildings that school year. Students finished the year in an online format.
For their sophomore year, there was a delay in the start of the school year as protocols were put into place for the safety of students and employees. Terms including Coronavirus, Covid 19, social distancing and quarantining would become part of the everyday vernacular. Students were sent home from school, sometimes several times that year, and were told to quarantine as contact tracing was put into place by the Okaloosa County Health Department.
While these actions were deemed necessary for the safety of everyone at the schools, by the end of the 2020-2021 school year, the stress was beginning to take its toll on students. They told me, along with Supt. Marcus Chambers, in a town hall-style meeting at Baker School a year after that long spring break, that they were weary of being in and out of school, and that it had affected them mentally. The school district and school board responded by hiring more mental health counselors for each school, and by instituting the Hope Squad peer-to-peer suicide prevention program in high schools.
On a lighter note, during my address at the honors program, I reminded them that they would have some great stories to share with future generations.
"Tell your grandchildren about the 'to mask or not to mask' debate, about sitting behind desk shields, and about the pungent scent of hand sanitizer that permeated the school each day," I joked.
As I shook their hands and congratulated these honor students, it hit me that the students in the Class of 2023 do not want to be defined by the pandemic. While they have overcome obstacles no other class has, they not only survived, but they have thrived.
Truly, they seemed to be ready to move on from high school and the pandemic. I did ask them to please take some time, when all the pomp and circumstance has calmed down, to reflect on the last four years, noting their challenges and accomplishments.
Hats off to the approximately 2,200 Okaloosa County students who will graduate in the Class of 2023. What stories they can tell of their high school days, but hopefully their greatest stories have yet to be written.
Graduation Ceremony Dates for Okaloosa High Schools:
Destin High School May 26
Baker School May 19
Choctawhatchee High May 24
Crestview High May 25
Ft. Walton Beach High May 25
Laurel Hill School May 18
Niceville High May 24