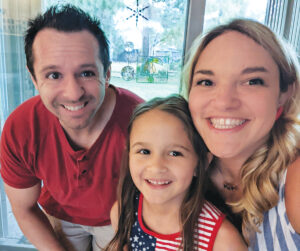 Meet Adam Shepherd, a Second-Generation Remodeling Contractor bringing customized excellence to our local home improvement market. In the heart of Niceville, Florida, lies Apex Design Center, a hub of creativity and craftsmanship. Behind this thriving remodeling business is Adam Shepherd, a skilled contractor with an impressive lineage in the industry. Having spent 15 years specializing in custom kitchen and bathroom renovations in Columbus, Ohio, Adam brings his wealth of experience and passion to the Sunshine State. Adam's journey has led him to become an accomplished Florida licensed contractor delivering exceptional designs and quality remodeling projects for his clients.
Building a Legacy: Adam inherited a passion for the remodeling trade from his father. With each project, Adam strives to surpass his clients' expectations with custom modifications and functional layouts. Having honed his skills for over a decade and a half, Adam's expertise in designing and remodeling kitchens and bathrooms is well established. He approaches each project with meticulous attention to detail, ensuring that every aspect aligns with his clients' vision and lifestyle. His customized designs have included appliance "garages" with flip up or roll back pocket doors, custom butcher blocks and other utilities built seamlessly into the layout. He enjoys the problem-solving aspect of delivering the customer's vision.
From Columbus to Niceville: After establishing a great reputation in Columbus, Adam and his family made the life-changing decision to relocate to Niceville, Florida. Drawn by the state's natural beauty and vibrant community, Adam saw an opportunity to bring his expertise to a new clientele. The move was motivated by his desire to embrace fresh challenges and serve the residents of Niceville with his insightful design concepts and hands-on approach.
Apex Design Center – A Hub of Creativity:
At Apex Design Center, Adam has created a space where dreams become reality. Their showroom is more than a store; it's a haven of inspiration for homeowners looking to transform their kitchens and bathrooms with high quality brands. With hundreds of successful projects under his belt over the past 20 years, Adam has perfected the art of turning visions into tangible designs. From contemporary and modern to rustic and traditional, Apex Design Center offers a diverse range of styles and colors, ensuring that every client finds their perfect match. Their mantra of "Expert Solutions for Your Home Design Inspiration" manifests itself as Apex becomes their client's "Command Center" for their project planning, development and execution.
Family and Community:
Beyond his professional endeavors, Adam is a devoted family man. He shares his home in Niceville with his wife, Brandy, and their delightful 6-year-old daughter. While Brandy provides much support at home, she is also actively involved in the community serving on the board and coordinating events for a local, non-profit homeschooling cooperative. Together, they form a family dedicated to making a positive impact both in their personal lives and in the lives of those around them.
Adam Shepherd's passion, experience, and commitment to excellence are making Apex Design Center an integral part of the community as well. With his personalized approach, Adam brings clients' dreams to life, creating stunning custom kitchens and bathrooms that elevate the heart of the home. With his thriving business and strong family values, Adam is not just a contractor; he's a pillar of the Niceville community, dedicated to transforming houses into homes, one project at a time.