By Doug Stauffer
Another championship-caliber team from Northwest Florida State College, the women's softball team earned a spot in the NJCAA National Championship. The sun shone bright and hard on a high-stakes diamond at Oxford, Ala., as Northwest Florida faced off against the spirited Florida SouthWestern Buccaneers. The Raiders fell short, falling to the Buccaneers 10-6 in a truly epic showdown, but not before posting a record-shattering year.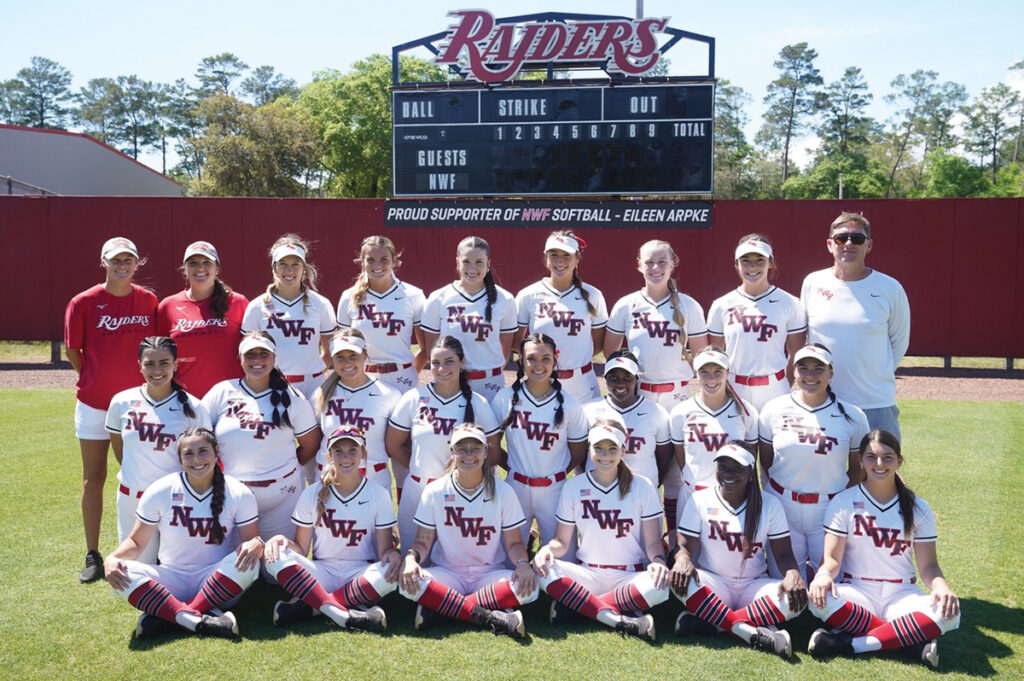 Layla Thompson, one of the dazzling stars of the Raiders, ignited the early momentum, smashing a two-run home run off the scoreboard, thrusting the Raiders into the lead. However, the Buccaneers quickly responded, showcasing their might and mettle. Feline Poot delivered a resonating equalizer, tying the game at two in the bottom half of the opening inning.
The second inning unveiled a dramatic twist as the Buccaneers, with a fierce appetite for victory, seized a commanding lead, striking six runs to vault ahead 8-2. However, the Raiders wouldn't fade into the shadows, demonstrating the same tenacity they had all year. Sydney Stewart capitalized on a Brilee Broussard ground out, bringing the score to 8-3, while Riley Gibson steered Layla Thompson home, trimming the deficit to four in a thrilling third inning. But, as the game of softball often proves, one swing can change the narrative, and in the bottom of the fourth inning, Poot catapulted her third two-run home run of the game, finishing with a staggering six RBIs.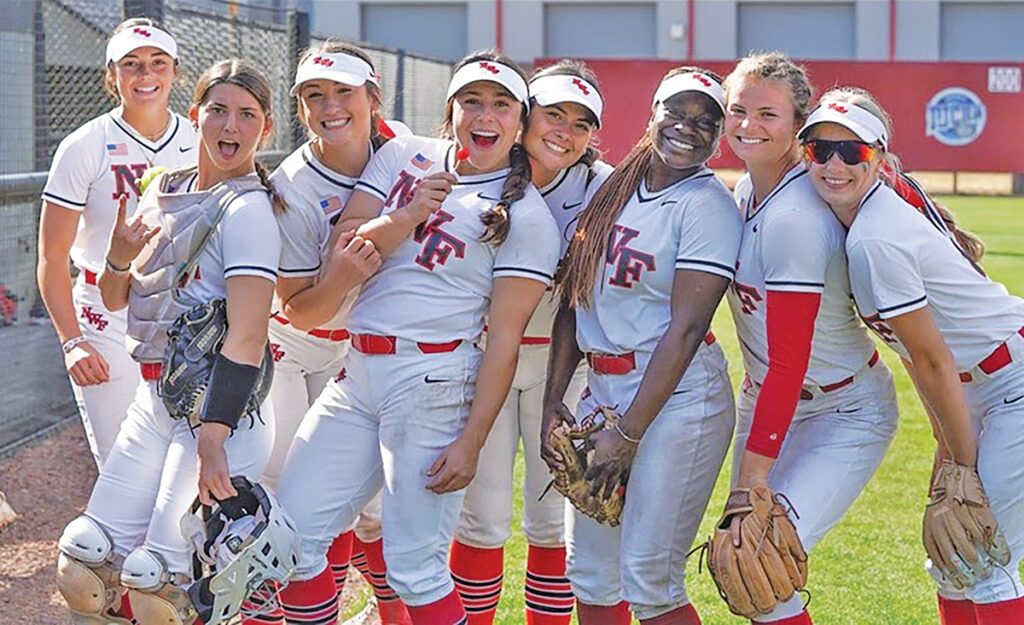 As the game progressed, the Raiders continued to swing valiantly. In the fifth inning, Gibson homered to center field, bringing home Broussard and narrowing the gap to 10-6, but despite their gallant efforts, the Raiders' championship hopes ended.
Layla Thompson was deservedly crowned the Most Outstanding Offensive Tournament Player in a tournament full of exceptional performances. Meanwhile, Julia Petty, Gyvan Hammons and Thompson were honored on the All-Tournament team.
Northwest Florida ended a monumental season, finishing National Runner-Up with an impressive 57-11 record. This record-breaking season will forever be etched in the annals of the Raiders' history with these records: most wins (57), highest team batting average (.352), most runs scored (515), most RBIs (472), most doubles (129), most home runs (92), most total bases (1015) and most hits (646). This record-setting season will be hard to match, but NWFSC student-athletes keep the faithful fans coming back for more.
Individual accolades were also aplenty, with Sydney Stewart setting a record for doubles with 22 and Gyvan Hammons leaving opponents in the dust with 39 stolen bases this year.