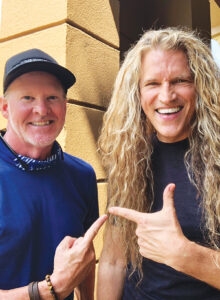 By Will Estell
If you reside in, or have spent much time along, any of the beach communities that make up what I coined "America's Favorite Coastal Playground" some years ago, then it's certainly no secret that not only do celebrities from the film, tv, music and entertainment world vacation in our area, many of them also decide to move here.
Rock musician, vocalist, and record producer Mitch Malloy is one of these, having moved to Destin almost five years ago. Malloy, 61 (Yes, we all know he doesn't look it. It must be the Viking DNA), originally from Dickinson, North Dakota, first made his mark on the international rock scene back in 1992 when he was signed to RCA, releasing his debut album, "Mitch Malloy," which garnered international attention as it climbed the USA Billboard charts, as well as building a musical following with hard rock fans around the world.
Mitch's voice has been highly sought after as a front man for legendary acts, as well as a guest vocalist on other artists' projects. In the mid-90s Mitch was asked to replace Sammy Hagar as lead singer for Van Halen. However, due to some of the typical things that happen within the day-to-day dynamics of rock bands of that caliber, he declined. At that time Mitch turned his focus more to the songwriting and producing side of the industry, making a move to Nashville where he has worked for over two decades writing, producing, and consulting with some of the biggest names in the business – from Kenny Loggins, Craig Morgan, and Victoria Shaw to Boys Like Girls and Taylor Swift, to name a few.
When I first met Mitch, for a feature magazine interview back in 2019, he was engulfed in a four year stint as lead singer for 80's hard rock band, Great White; touring regularly, and having just made a move to our beautiful beaches. Malloy has since left Great White, deciding instead to get back to his roots, resuming his solo career with his first album since "Making Noise" was released almost eight years ago.
Mitch Malloy's new masterpiece, entitled "The Last Song," is like its predecessor, a solo effort in every sense of the term. Malloy plays every instrument, as well as writing every song on the album, and producing and engineering the entirety of "The Last Song."
I recently sat down with Mitch at his Destin home to find out a little more about his newest album, as well as his musical journey, and living his ideal life along the beaches we all love.
You know, I know, but for our readers, tell me a little about your musical journey and how it began.
I was born in Dickinson, North Dakota, where I began singing in school plays and church, at about six years old. I was the youngest of six children, and just immediately had a passion for music. I began playing guitar at about twelve, went to music school in Seattle, and then hit the road to Los Angeles and Nashville to chase the dream. I guess I'm still doing it… just in a much prettier place, and on my own terms.
You've had quite the diverse musical career, having done everything from your early solo albums that charted Top 20 Hits, to having the iconic Eddie Van Halen personally offer you the frontman gig with Van Halen when Sammy left. All while building a name in Nashville as a talented writer and producer. What's your favorite part of the business and why?
I really like most aspects equally. I love to perform live. I love to write, and I really like that magic of taking something from raw vocals and music to a completed song and album. That's what producing is really about, and what drew me to working alongside so many talented artists when I was in Nashville at my studio. I get chills just thinking about that part, the magic, that moment when it all comes together.
I know you've lived in Destin full time for just over a year now. How did that come to be, and what led you to these beautiful beaches?
It's a funny story. Some years ago I was on a tour with Eddie Money, and the guys in management told me I had a weekend off, and asked if I wanted to stay in Alabama with them after the last concert that week. I was like, "no way, why would I want to stay in Alabama for the weekend? I want to fly home." I'm really a homebody. So, I get off the plane the night before the show, I took a shuttle to the hotel and didn't really know where I was. The next morning I wake in the room, pull back the curtains and see this beautiful white sand and emerald water. I didn't even know sand looked like that anywhere. I told them I'd changed my mind and wanted to stay the weekend [laughing]. Then I met my wife, Faith, and she had been coming to the Florida Gulf for years, since she was a kid. We just started coming often, and one day about two years ago, we just decided it was time to get out of Nashville and live in a place we really love. We couldn't be happier; I don't ever want to leave.
What's your favorite aspect about living here in Destin and being part of our beach culture?
It's beautiful and the area's great, but it's also like you and I have talked about. The people are just so friendly, and real, and accommodating. Everyone is so nice here. It's like a melting pot of happy people.
I love the tracks on the new album, man, but with a title like, "The Last Song" I have to ask… is it?
You know, people have been asking me that in a lot of the rock mag interviews, and I tell them, I don't know. Maybe. It depends on how the streaming numbers come in. [laughing]
You've mentioned to me before that you've consistently had a recording studio in your home(s) for like 45 years now. How different is it to be able to record the entire album at home, and do it all yourself, compared to having a label or their cronies putting their two cents worth in and dictating the music?
It's been 47 years now, of having my own studio. I joke with people in the business that I may have logged more studio time than any single artist in the business, by now. It was a great feeling to get to do the new album, all my way. From writing every song to playing every instrument to producing all the tracks. I felt that freedom allowed me to be my best, and put out what I really wanted people to hear. On the flip side, it's also a little scary to have that much control. I mean, without anyone to bounce it off of and get feedback from, you just don't know how well it's going to be accepted until it comes out and fans start buying it, and the magazines and rock stations start commenting on it. Luckily, so far, the reception of "The Last Song" has been great though.
Mitch Malloy's newest album, "The Last Song" is available by download, CD, and vinyl. Check it out yourself. If you're a fan of hard rock melodies, just the right amount of screaming guitar, and the great vocal ability that has enabled Malloy to belt out clean tunes for over four decades, I think you'll be a fan of this.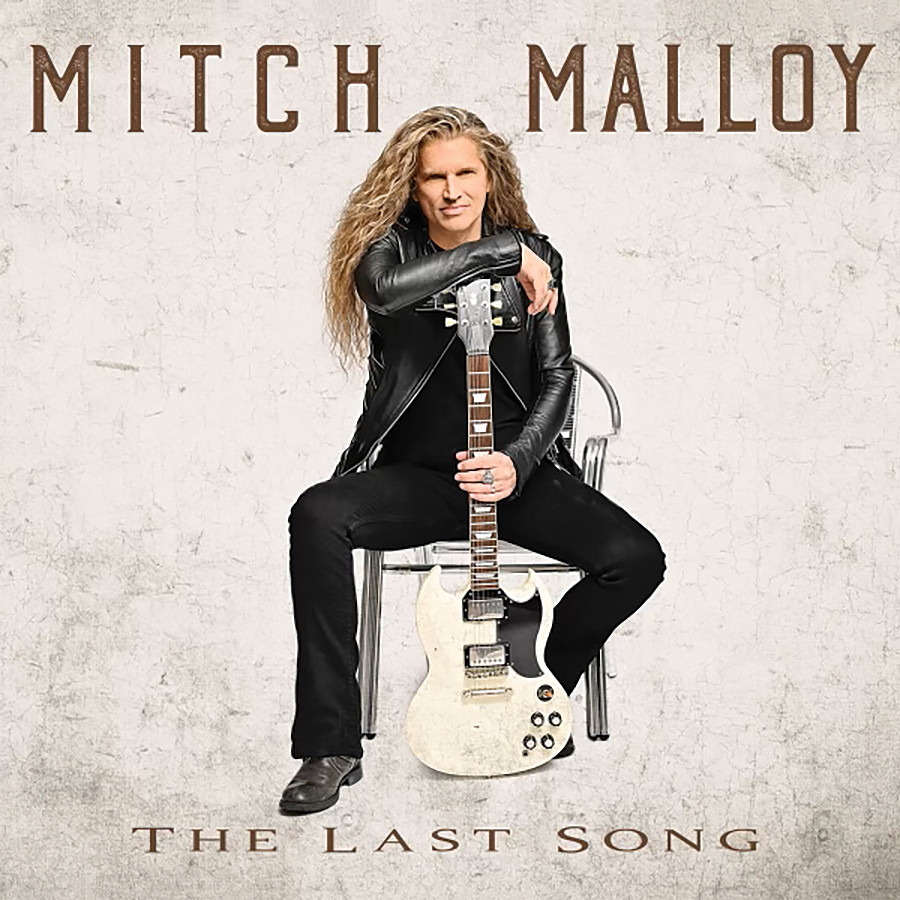 Will Estell is a writer, media entrepreneur, and real estate professional with over 600 published magazine features in an array of genres, from travel and tourism to automobiles, real estate and celebrity interview features. Over the past 26 years Will has been instrumental in founding twelve new magazines from concept to fruition, as well as serving as editor in chief for numerous others. Originally from the backwoods of rural Mississippi, Will and his wife, ABC 3 news anchor, Laura Hussey, call Destin and Navarre home. Will is a regular contributor to Life Media, as well as other magazines, papers, and websites regionally and nationally.