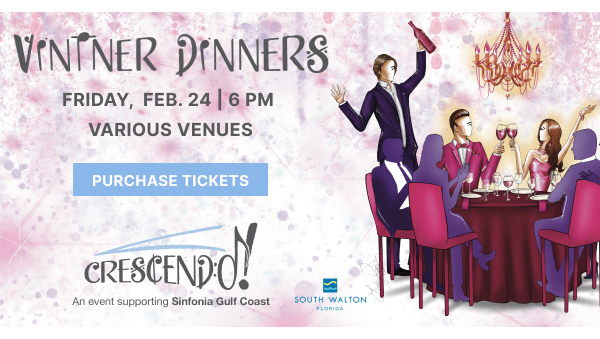 Why this holiday season may be an ideal time to buy that preowned vehicle you've been dreaming about
By Will Estell
Whether you consider yourself a well versed auto aficionado, or someone who simply desires a dependable and presentable automobile to get around in, it's certainly no secret that both the new and preowned automobile market have been immensely inflated over the past two years. Some of this overvaluation has been due to issues related to the ongoing semiconductor chip shortage, while some – particularly in the used car segment – has been driven by a need for auto dealers with too little inventory to make similar profits while selling fewer cars. This isn't dissimilar to the perils of many other types of businesses in the past three years. However, this is changing, thankfully.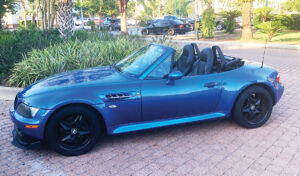 From 2020 to 2022 we quite literally saw used car prices skyrocket more than ever in automobile history, with the average consumer price of a new vehicle in our country increasing by 6.3 percent from the beginning of 2021 to the beginning of 2022 alone. This, in turn, caused the retail price that most consumers were paying for used vehicles to escalate by 7.2 percent during that same one-year period, according to the U.S. Department of Labor's latest consumer price index.
All of this means many of us – from dealers to end consumers – have been paying prices that were above previous book value over the past two years. Remember, in simple terms, if the dealer had to buy it high, the dealer had to sell it high – and the truth is, for a while, cars, trucks and SUVs were all trading for well over what their book values could substantiate. There's no reason to feel bad about being one of those people if you did this yourself. However, I hope you like your car a lot, because unless you paid for it or decide to toss a wad of money with it in a future trade, you're likely to be stuck with it until it's paid off, something that will most likely haunt the automobile industry by negatively impacting new car sales a few years down the road.
Jump ahead to the third quarter of 2022, and a lot has changed in the auto industry, and much of that is to your favor, thus, making it a better time to buy than over the past two years. Think of this: only a short year ago people were buying an already depreciating asset, for up to 40 percent above its value, then lenders were actually financing those purchases, based on those inflated numbers. I personally think that's a recipe for disaster that we won't see the impact of for two to three years, when people attempting to trade in those vehicles find that they still owe 25 percent to 50 percent more than any dealer or private party would be willing to pay for it. But that's a discussion for an entirely different article, and one not quite as upbeat and positive as gifting yourself or your loved one with a new car this holiday season.
In the short term, those inflated sales prices of the past two years, combined with supply and demand issues, began to push the actual book values up, too – not to the amount the cars were being sold for, but some. This was because many valuation analysis tools such as NADA and KBB (National Auto Dealers Association, and Kelley Blue Book) are at least partially built upon the averages of current sales transactions, as reported by consumer reporting agencies and automobile dealers around the country. However, it is now a fact that prices have been coming down at the major auctions for close to six months as of this writing, and though it takes a while for the dealer pricing to catch up to the auction and wholesale trends (in terms of what they paid for their current inventory) we are now seeing the results of substantially lower prices (which also affect real book values that are also trending downward from what they were for the same vehicles six months or a year ago) at the retail level.
Over the last four months of 2022, we've seen wholesale pricing of almost all pre-owned cars drop considerably around the country. This means that consumers should see those 10-15 percent reductions passed on, with retail pricing already showing signs of tremendously trending downward in major metropolitan markets where more people want more cars, along with more dealerships needing to sell cars, often keeps the prices most competitive. This is exactly why this holiday season may be a much better time to negotiate that 'best price deal' than any time in the past two years would have been.
As of this October used vehicle prices were down 10.3 percent from a year ago, according to The Manheim Used Vehicle Index. The wholesale price of used luxury brands is getting hit the hardest and is down 13.5 percent from this same time last year. This is exactly why buying a three- to five-year old Audi, BMW or Mercedes – even at a good price – is often less expensive than even buying a preowned Toyota, Honda or Genesis of the same year, class size and mileage. Preowned SUV prices are down 12.3 percent for the same period, and pickup trucks have now dropped in price by almost 9 percent over the past 12 months.
All of this represents what I see as a definite bright light at the end of the proverbial car buying tunnel, if you're in the market to buy this holiday season or going into the new year.
Having the knowledge of these industry pricing trends can positively affect your ability to close your best deal possible on your next automobile purchase. Remember, car buying isn't like buying clothing, furniture or the food you eat. Almost everything is somewhat negotiable in the world of used automobiles. Whether you're buying a F250 King Ranch, a 911 GT3, or a 4Runner, do your homework. Know the real value of the vehicle you're considering buying. Check the prices for the same vehicle in other markets. And if you have a vehicle to trade, know what the NADA and KBB average dealer trade in is, and ask for that price for your trade. The only thing better than putting that perfect vehicle under your tree, is knowing you also gifted yourself with a smart buy while doing it.
Will Estell is a writer, editor, producer and entrepreneur with more than 500 published features and numerous online articles in an array of genres. Over the past 25 years, Will has been instrumental in founding 12 new magazine titles, as well as serving as editor in chief for numerous others. Originally from the backwoods of rural Mississippi, Will is a father of three who splits his time between Destin and Navarre, along with his wife, ABC 3 news anchor Laura Hussey Estell.