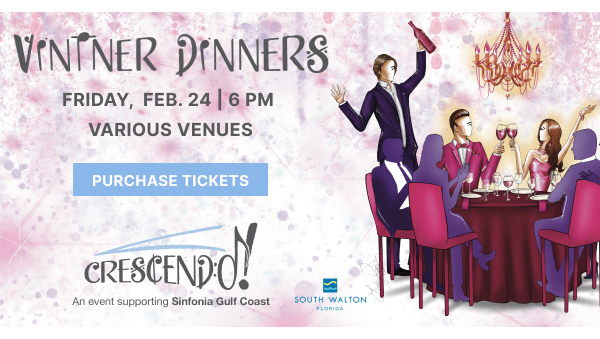 By Lisa Woodrum
In a world where we are bombarded with negativity and bad reports, I invite you to pull up a front row seat with me to witness your community's compassionate heart toward the down and out.
In 2006, community leadership met to ask the question, "What are we going to do to assist those who are down on their luck?" What culminated over the next 14 years, through unity, perseverance and evolving vision, is what we have come to know as "One Hopeful Place (OHP)," where peoples' lives are rescued and transformed. Its pivotal philosophy is, "Give a Hand Up, Not a Hand Out." After you read this incredible account, may you be inspired to join the ranks of the "heroes" who serve the demographic of our community!
On the front end, you have the opportunity to get a "front row seat" in person to view this incredible life-changing facility and meet some of the heroes who serve the vulnerable! An Open House will be held at One Hopeful Place on Nov. 9 at 10 a.m. on 1564 Percy Coleman Rd. here in Fort Walton Beach. OHP's mission is to break the cycle of homelessness through collaboration of service entities, resource providers and our community in Okaloosa County. OHP is Okaloosa county's largest shelter, yet it is in the process of expanding even further since the need is so great! The women's shelter is adding eight more beds. The cold night shelter is currently in the process of adding 50 more beds.
Because of OHP's success, there have been area shelter administrators who have toured the facility and asked the question, "How have you been so successful!?" Ted Corcoran, President and CEO of the Greater Fort Walton Beach Chamber of Commerce, the central figure in driving this vision, responded, "The government tries to solve the homeless problem with the assistance of the community; but this community is solving homelessness with assistance of the government." This community has taken ownership of the problem of homelessness.
For varying reasons people experience homelessness, of which, a miniscule percentage have chosen this lifestyle. Especially in the current societal circumstances with lack of affordable housing and inflation where people live "hand to mouth," it does not take much to push people/families into this catastrophic category of homelessness; people are more vulnerable than ever. It has been an ongoing concern in the Okaloosa County area.
But Fort Walton Beach has risen to the occasion! Sherry Jones, OHP Community and Public Relations Director, recognizes this. "I don't know what we would have done without the community's generosity!" she expressed with deep gratitude, citing numerous nonprofits, churches, businesses, donors and volunteers. "It was a well-oiled machine."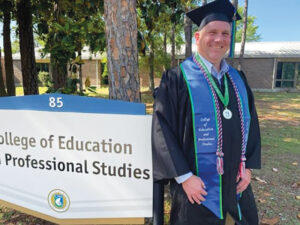 Walter Arrington is one of OHP's resident success stories. A native of Fort Walton Beach and a Marine Corps veteran, Walter became homeless for almost five years. He had intermittently stayed in various facilities which offered more regimented programs. He struggled with trust under this type of approach, thus moved back on the streets numerous times. Eventually, he came to OHP where, in contrast, they used a "low-barrier" model which gradually enabled him to develop trust and feel at ease. ("Low-barrier shelters emphasize welcoming people in as they are [no sex offenders], while having clear and simple behavioral expectations that apply to anyone residing in the shelter. These expectations are narrowly focused on maintaining a safe environment for all.)
In a phone interview with Walter, he shared that this dynamic allowed him six months to decompress—become mentally stabilized, heal emotionally and transition out of survival mode. He explained, "The stress of life on the streets damages the psyche, because of the constant state of survival mode." But in the OHP dynamic, Walter thrived and found an internal motivation to make good life decisions. Eventually, he was able to move to transitional housing.
Homeless was not a "period" in Walter's life—it was a "comma!" Walter was inspired by how his social worker impacted him and decided he wanted to serve people likewise. So, he pursued this vocation and completed his Associates degree, then his Bachelor's degree in Social Work. He will soon graduate with his Master's Degree in social work with hopes to be accepted for a PhD program next year. His passion is to bring healthcare and social services to the impoverished. Currently, he works at Community Health Northwest Florida in Pensacola as a Homeless Health Navigator. He also serves on various boards of directors and has received numerous awards.
His "battle" became his victory and it fashioned a warrior in him to fight for others in the arena of homelessness. Congratulations, Walter! We celebrate your new life and the multitude of lives you will change! OHP is producing more like you!
But OHP cannot continue to change lives without the ongoing presence of "heroes" — staff, volunteers and those who donate funds and items. As they say, "It takes a village to raise a child." Well, some homeless are in that place—adult children needing attention (as Walter did for a season), but through OHP, are being raised again as contributing citizens.
Ted and Sherry recognized a key partner in the success of OHP was Bridgeway Center, Inc. (BCI). In 2020, Bonnie Barlow, BCI President and CEO, was invited to assist in the management and programming of OHP. Bonnie accepted and they now provide primary care, mental health, psychiatric medicine and substance abuse services, along with two 24/7 staff on site. This partnership has brought OHP to a new level of service.
Bonnie agrees there is a small population voluntarily living on the streets. However, she acknowledged, the greater truth is that most residents have fallen on hard times, such as lost jobs because of the economy, those who flee from abusive homes, veterans with PTSD or unaware of their benefits, scarcity of affordable housing and those who have records who are rehabilitated, but landlords turn them away (keeping them in a the homeless cycle).
BCI employees, Donna Morgan, Program Manager, and her assistant, Jennifer Prorock, Shelter Coordinator, play key roles in the day-to-day activities. They are dedicated leaders in guiding the residents in areas such as life skills, social skills and participating in the care and operations of the facility as a team on a daily basis. They also connect them with community services such as education and work.
Your "front row seat" allows you a vantage point of witnessing your amazing community. Would you like to join the OHP winning team at some level? Visit OneHopefulPlace.org and www.facebook.com/OHPFWB where you can find out how to get involved, view further photos, learn the details of the programs and meet the staff. And of course, we hope to see you at the Open House!