Resilience and Courage Define One Hopeful Place's Sherry Jones
By Doug Stauffer
This story began four decades ago and details the extraordinary journey of a local girl who, at the tender age of 18 and fresh out of high school, found herself unwittingly intertwined with a drug kingpin. This captivating narrative chronicles a story of redemption and second chances, a tale of reclaiming life from the depth of despair.
In the grand tapestry of human existence, redemption and second chances form the core of our most captivating narratives. They are the vital elements that enable countless individuals to resurrect their lives and produce meaningful change in the world. This account serves as a heartfelt testament that everyone, despite their missteps, deserves a chance at redemption.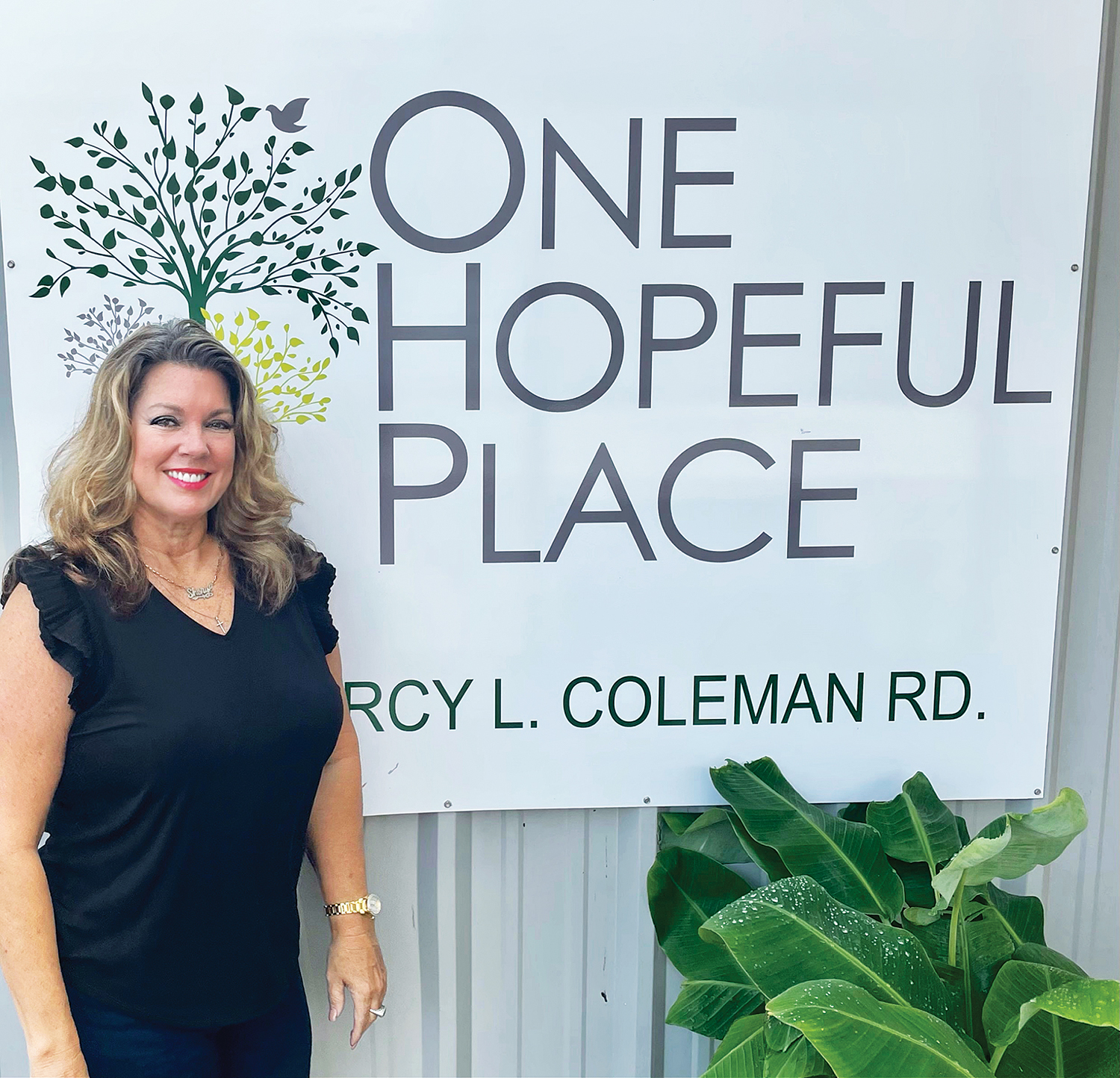 Sherry Jones grew up in Fort Walton Beach, graduated from Choctaw High School, and entered such a narrative in March 1983. This narrative began when she visited her stepfather at the Eglin AFB Federal Prison, unofficially known as "The Country Club." Her stepfather, incarcerated for suspected tax evasion but later cleared, had been befriended by a charismatic prisoner named Jorge Valdes. This magnetic Cuban man would assert, in no uncertain terms, that he was destined to marry Sherry.
Jorge, an intelligent, sophisticated and attractive figure, was serving time for conspiracy to import cocaine into the U.S. However, he avowed that he had turned over a new leaf as a born-again Christian and left his criminal past behind. Young and naïve, Sherry was drawn into Jorge's orbit, her parents' approval strengthening the allure. In October 1983, Sherry and Jorge tied the knot, and Jorge regained his freedom on July 25, 1984.
Unbeknownst to Sherry and her family, Jorge had ascended to U.S. chief of operations for the infamous Colombian Medellín Drug Cartel, headed by the notorious Pablo Escobar. Jorge's journey into this world began innocuously with a position as an accountant at the Federal Reserve Bank. Soon after, he established his own business, taking on what appeared to be a simple grocery store as his first client. However, this store operated beneath the surface as a front for illicit drug activities. Jorge's adeptness didn't remain hidden for long, eventually drawing the attention of Pablo Escobar and Manny Graces, resulting in their collaboration in the growing drug trade.
While Sherry joined Jorge's affluent lifestyle, complete with housekeepers and nannies, the origin of his wealth remained obscured. Sherry's life had all the trappings of a fairytale: dinner trips from Miami to Los Angeles on a Lear Jet, an array of luxury cars, a waterfront home in Coconut Grove, Miami, and a 200-acre horse breeding ranch named Santa Barbara in Clewiston, yachts, along with a beach house in Ft. Myers. Sherry remained blissfully ignorant of the real money-making scheme, assuming it to be quarter horse breeding and horse racing. Sherry did not speak Spanish, so the language barrier cloaked his discussions when people came to their home. Before Pablo Escobar became a visibly recognizable figure, he was already a regular visitor to their home.
In 1986, they welcomed their first child into the world. However, the following year, Sherry's life took an unexpected turn. An accidental discovery of a hidden room filled with money from the floor to the ceiling shattered her illusions about Jorge's wealth and his proclaimed innocence. Upon confronting Jorge, she faced a cold reality: exiting the drug trade could have life-threatening consequences.
Sherry felt trapped with only a high school education, lacking job skills and expecting their second child. When she discovered Jorge's infidelity, she opted to leave him, returning to Fort Walton Beach. Subsequent efforts attempted reconciliation which resulted in the birth of their third child. In 1989, Sherry could not handle the constant fear and insurmountable turmoil, so she filed for divorce. An attorney advised Sherry to copy records for proof of income. Jorge caught her, thinking her intent was dubious, and warned her that she could get everyone killed. She left without the records or proof for future support.
In 1991, prompted by concerns for Sherry's safety and that of their children, Jorge insisted that they leave Florida. This cautionary move was due to his impending role as a federal witness in the high-profile trial of Sal Magluta and Willy Falcon. His testimony was a means to extricate himself from the charges he faced and a protective measure to prevent Sherry's potential indictment due to the federal law's guilt-by-association outcome. It was Jorge who had originally ushered these two infamous figures into the drug trade. Witness assassinations and alleged juror bribes marred the subsequent trial. Although initially acquitted in 1996, Magluta and Falcon were later convicted of money laundering and bribery charges. The cult film, "Cocaine Cowboys," and Netflix's six-part documentary, "Cocaine Cowboys—The Kings of Miami," portrayed their infamous stories. Jorge chronicled his own experience in a series of books, including his autobiography, "Coming Clean," where he details Sherry's life with him during that time.
Jorge, who had been re-arrested in 1990, faced eight life sentences for conspiracy to import narcotics. Following a 5-year prison stint, he earned a Ph.D. at Loyola University in Chicago, authored a biography and established the Tres Hermanos Foundation for criminal reform. The government estimated that the cartel had brought 75 tons of cocaine into the United States; the cartel estimated it to be 175 tons, valued at almost five billion dollars.
Sherry's journey continued as she remarried in 1992, leading a discreet life in Texas. Later, she returned to Fort Walton Beach after another divorce following 26 years in an increasingly turbulent marriage. Meanwhile, Sherry experienced a drastic shift from luxury to poverty. She survived on welfare and worked two jobs to provide for her three children. She sought refuge with her parents, allowing herself some respite and time to heal. Sherry pursued higher education, earning a B.A. in Communication and Behavioral Science.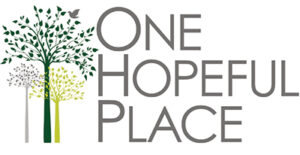 Sherry is presently the Director of Communications and Public Relations at One Hopeful Place (OHP), the sole low-barrier shelter in Northwest Florida. OHP assists the homeless population in the community through its inclusive programs, providing temporary housing and resources for reclaiming independence. The shelter accommodates even those with felony convictions, barring those related to sexual abuse. Sherry is grateful to Ted Corcoran, president & CEO of the Greater Fort Walton Beach Chamber of Commerce, for allowing her to make a positive difference in the lives of others.
Veterans are accorded top priority, with the Veterans Affairs Department contacted promptly to activate necessary benefits. Extensive background checks are carried out to validate the narratives of potential residents. OHP also collaborates with the Bridgeway Center in Fort Walton Beach to offer mental health treatment and detox services. Moreover, OHP plans to construct "tiny" homes to provide transitional housing, a venture requiring substantial community support.
OHP also offers a three-day-a-week program (Tuesdays, Thursdays, and Saturdays between 9 a.m. and 5 p.m.), allowing the homeless to come and eat a hot meal, shower and do laundry. The homeless living in their cars are provided a safe car park area. When winter temperatures fall below 40 degrees, OHP opens a cold night, 48-bed area to house the homeless overnight.
Beyond her commitments at OHP, Sherry also devotes her time to several philanthropic pursuits. She serves as a Guardian Ad Litem for the First Judicial Circuit Court in Florida. She offers her experience and empathy as an instructor for a church-based Divorce Care program. In a leadership capacity, she is the Vice President of Parkinson's Strong, Inc., a nonprofit organization based in Destin. She has also established World Class Scholarship Pageantry, LLC, which cultivates philanthropic values in young women, with OHP benefiting from their charitable efforts.
Despite the turbulence in her personal life, Sherry has successfully fostered academic and professional growth in her children. Each of the children graduated from highly ranked universities. Their first daughter has a Master's degree and is a dedicated educator. Their second daughter serves as a Florida Barred attorney. She serves as a risk analyst for the Department of Education in Washington, D.C. Their son is a CFO of a publicly listed company on NASDAQ. Sherry's youngest daughter is completing a Master's in the Medical Science field. Against all odds, Sherry has been instrumental in shaping her children's successful career paths.
Sherry Jones' story is a testament to her resilience and the power of second chances. With her experience and understanding, it's fitting that she has been called to One Hopeful Place since there are similar stories of hope from those that One Hopeful Place serves. With plans to share her extraordinary journey in a forthcoming book, she stands as a beacon of hope, reflecting the potential for renewal even in the face of adversity. Meet Sherry and consider supporting One Hopeful Place and its mission.