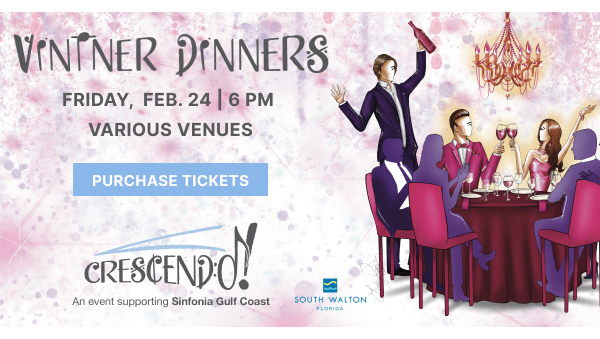 OCSD Marcus Chambers & District Programs Highlighted by FADSS
We are pleased to announce that Okaloosa County Schools Superintendent Marcus Chambers was recently recognized by the Florida Association of District School Superintendents (FADSS) for his accomplishments during his tenure. In addition, several innovative district programs and awards were mentioned, which included the following:
The Okaloosa County School District (OCSD) was one of 38 school systems worldwide to receive the Cognia's District of Distinction award.
OCSD has returned to an authentic and meaningful School Performance Plans (SPPs) process to ensure each school's goals are apparent and coming to full fruition.
Increased District focus on professional development opportunities for administrators designed to empower communication and leadership.
Grant funding from Triumph Gulf Coast, in partnership with HCA Florida Hospital in Fort Walton Beach, Florida, launched the Health Academy, a program available through the District's Career and Technical Education (CTE), where students can gain hands-on experience and earn an industry certification upon completion.
The CTE Building Trades and Construction Design Technology program has been expanded, as well as the introduction of Kids CODE, a computer program aimed at elementary students to spark interest and impart knowledge in computer programming.
For over 25 years, Superintendent Chambers has devoted his life to public education. Chambers acknowledges that his focus has been dedicated to educating, enhancing, and encouraging students, whether in the classroom, playing field, or the concert hall. "To me, there's nothing more important than investing in our children. The future depends on it; those like me called to the profession will reap more rewards than they can imagine. I'm blessed to be a part of this community in ways I never imagined, and I wouldn't change it for the world," said Superintendent Marcus Chambers.
The mission of FADSS assists and supports superintendents in carrying out their responsibility as the educational leader of their community to ensure every student has access to a high-quality public education. To read the recognition in its entirety, please visit https://fadss.app.box.com/s/rcf9zy1ccnon0cd9ayw200k34we1svht.
From the Office of WCSD Superintendent Hughes
The Walton County School District was recognized by the Florida Department of Education as a high-performing school district, meaning its schools have high expectations, academic rigor and opportunities for extra-curricular growth. Walton is among only 14 districts statewide to earn this honor for their academic performance during the 2021-2022 school year. "Our schools support the development of the whole child, and our endeavors toward excellence have paid off," said Superintendent A. Russell Hughes. "Several of our schools also were recognized as Schools of excellence: Freeport High School, South Walton High School and Seaside Neighborhood School."
In order to be eligible as an Academically High-Performing School District, the following rigorous criteria must be met:
• District must earn an "A" grade for at least two consecutive years.
• No schools earning an "F" grade.
• Comply with all state class size requirements.
• Show financial health and responsibility through a rigorous audit.
Superintendent Hughes says this accomplishment is made possible by the dedication to excellence of our teachers, support personnel, administrators, school board, parents, and students. "I am elated to have this designation assigned to the Walton County School District. We work with intentionality to ensure things happen the right way. This designation shows that we have done the right thing for children and it goes hand-in-hand with our commitment to being EPIC in Walton County. I'm excited for our teachers, our board, our administrators, our staff, and our community. I am proud and humbled to continue to lead this charge in the Walton County School District for all stakeholders."
"Our academic progress has been phenomenal, but our successes don't end there," Superintendent Hughes said. "Our 2022-23 year of excellence in sports includes Walton Middle School Football having an undefeated season and ending their year as Conference Champions. All Walton County School District Football teams earned opportunities to compete at the State level. South Walton High School and Paxton Cross Country took part in the State competition. South Walton High School Volleyball team earned the designation of Regional Finalist, and Rhiannon Fountain of Walton High School competed in regional tournament play.
District offices and schools will be closed from Dec. 19 through Dec. 30, 2022. Students will return to school after the new year on January 4, 2023. Superintendent Hughes wishes each student, employee, family, and community member the happiest holiday season!