Tips for a Compassionate Journey
By Matthew Eaton
For Lisa LeClere of Fort Walton Beach, caring for her mother living with Alzheimer's was a journey in patience and grace. "I remember my mom would ask where my friends were who came home with me from work," said LeClere. "The first couple of times, I was tired after a long day. I snapped at her and told her it was just me. But I learned quickly it didn't help to lose my patience, to just go with it and look at things from her perspective."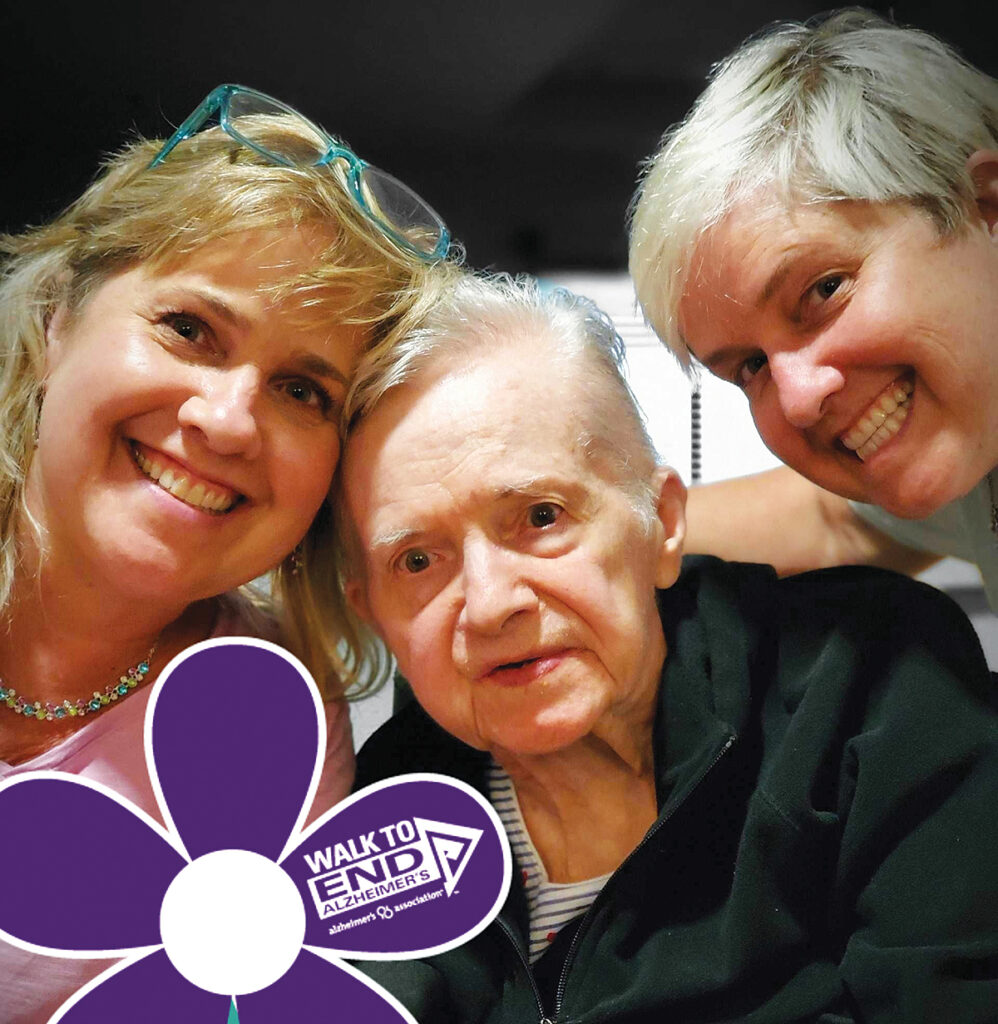 LeClere's mother passed from Alzheimer's last April after a 10-year battle with the disease. Unfortunately, her experience is repeated thousands of times across the Emerald Coast and beyond.
According to new research from the Alzheimer's Association International Conference, more than 10.6% of Okaloosa County residents age 65 and up are living with the disease. Florida has the second highest prevalence of Alzheimer's in the U.S., with more than 580,000 Floridians living with the disease supported by 827,000 unpaid caregivers.
LeClere was a caregiver for her mother, along with her father who was facing his own cancer diagnosis. Self-care, she says, was vital. "I learned to take two hours to myself," said LeClere. "You must do that in order to keep going."
Caregiving for family members can be overwhelming and many report experiencing higher rates of stress. According to the Alzheimer's Association 2023 Alzheimer's Disease Facts and Figures report, 66% of Florida caregivers reported at least one chronic health condition, 29% reported having depression and 14% reported being in poor physical health.
Practicing self-care is vital to ensure both the caregiver and the person being cared for can have the best quality of life. Services like respite care, adult day care, and support groups can ease the challenges of caregiving. Many of these are available at low or no cost to Floridians through state and local programs. For more information, call the Alzheimer's Association 24/7 Helpline at 800.272.3900.
LeClere says it's important to ask for help in the caregiving journey. "Alzheimer's is such a taboo subject. I wish I had known what I know now," said LeClere. "We can't be afraid to talk about this.. awareness is helpful."
Join others impacted by Alzheimer's for Walk to End Alzheimer's happening in two locations on the Emerald Coast. The Niceville Walk will take place on Saturday, October 7 at Bluewater Bay Golf Club at 10 a.m. Register at act.alz.org/NicevilleWalk. The Panama City Walk is on Sunday, October 15 at Florida State University Panama City. The event begins at 2 p.m. with the ceremony and Walk starting at 3 p.m. Register your team at alz.org/EmeraldCoastWalk.