Destin native Trent Wallace recently celebrated the opening of T's Catch Seafood Market. While looking to fill a niche in Freeport, Trent discovered the need for places to eat and especially a place to buy fresh, local seafood, steamed fresh shrimp, steaks and grab-n-go items.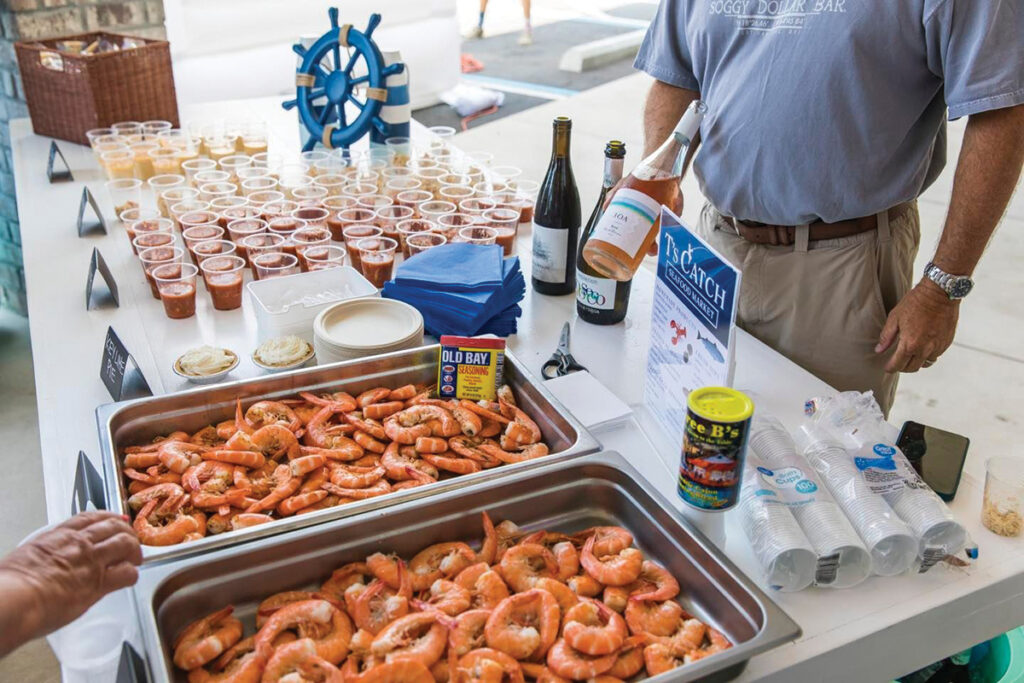 "We live in Freeport, in Hammock Bay, and the options for dining are limited," said Trent. "We wanted to position ourselves so that people coming home could swing by T's Catch and grab dinner for the whole family. The location is also perfect for visitors coming into town."
While T's Catch is open and stocked for business, Trent envisions even more for the market. Currently, T's Catch offers fresh Gulf fish, shrimp and scallops, as well as prime steaks, sauces, dips, and homemade products such as crab bisque, shrimp slaw, gumbo and a key lime pie named "best in town" by many customers. Sushi is freshly rolled Tuesday through Friday and always sells out, confirming the need for grab-n-go meals. T's Catch also offers beer and wine and is in the process of expanding the selection as the need grows.