By Lisa Woodrum
For 20 years, Children in Crisis has answered the desperate need for foster care through its group homes at the Fort Walton Beach property. It has provided stable and consistent home environments for a multitude of displaced children in the midst of severe circumstances. CIC originated from a small grass-roots group of individuals; supporters of the mission have grown to more than 200 members, including CPAs, architects, attorneys, educators and builders.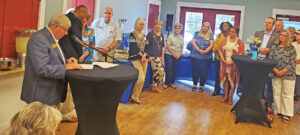 Ken Hair, CEO and president, and his loving, capable staff have established CIC as a haven where TLC is given to the littles, in a safe, healing atmosphere – physically, emotionally and spiritually. To gird up this mission, a network of caring community organizations, businesses and citizens have partnered in assisting CIC's mission to "Provide Homes…Keeping Brothers and Sisters Together."
There is a severe shortage of foster homes in this area. DCF contacts CIC when it has children who need to be placed. Sarah Traver, Operations Director, tells of the foster care dynamic: "When a child is taken from its home, it is asked to pack a few things in a backpack, then are transported to wherever they find a placement (within four counties). A child in Okaloosa county, for example, may be transferred to an open bed in Escambia County. Oftentimes, they have to say goodbye to siblings who are placed in another home and county. This child will meet new people, will be enrolled in a new school, etc. (When they come to CIC,) there is only a trash bag with their belongings. I can't imagine how scary it is to be in a home you have never been in before!"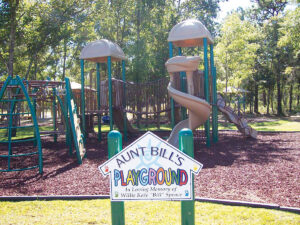 CIC provides a home to an average of 100 children per year. Since opening its doors in 2008, CIC has been called "home" by more than 1,033 children, providing them with 123,857 days and nights of a safe, loving environment to grow and thrive.
As foster parent Kristilyn Cash shared, "We all know that it takes a village to raise a child, and that is exactly what CIC is for us as foster parents. CIC is our village!"
In reality, this "village" expands beyond the borders of the CIC neighborhood; it is this community that has and will continue to provide the funding, resources, giftings and volunteers needed. To note a few needs: financial support (ie. monthly utilities $8,333); non-perishable foods and gently used clothing, volunteers to fundraise, helping hands in homes sporadically, landscaping. They are seeking to hire respite couples (singles, too) to intermittently care for children a few days at a time giving houseparents a break. Further needs can be found on the website: www.childrenincrisis.org or call (850) 864-4242.
Says houseparent Jowie Rodgers, "Every kid is one caring adult away from a success story. Even though the kiddos are here for a season or two, they will be in our hearts forever. No matter what the fight that we houseparents and staff have to go through, we are passionate about the souls of our children. They are our future."