By Paul Bonnette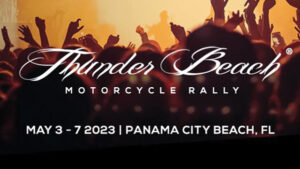 Panama City Beach may be quiet now, but soon the sounds of thunder begin rolling in; locals and visitors alike know it is once again time for the Thunder Beach Motorcycle Rally. This five day event returns to Panama City Beach May 3-7 and they're celebrating their 25th anniversary by pulling out all the stops.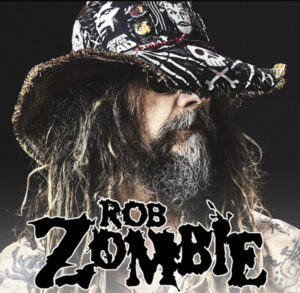 Known throughout the Southeast as the "most biker friendly free rally in the United States," Thunder Beach Motorcycle Rally pulls crowds from all over for numerous arts and crafts vendors, bike shows and contests, and of course, legendary rock concerts. For their anniversary, Thunder Beach is going all out with some of the biggest names in rock including Rob Zombie, Buckcherry, Jasmine Cain, Pantera, Candlebox, Big Engine, Drowning Pool, Jackyl, Lynyrd Skynyrd and more.
Chase Michael took over as owner of Thunder Beach Productions last year with the desire to make Thunder Beach into an even bigger event by adding more headliner concerts. For Michael, as Thunder Beach was already a household name in the Southeast, it was an easy transition.
"Thunder Beach is a well-known name that has been around a long time," he explains. "That is kind of what drives the ability for us to bring in these concerts and really dictate where the event is going. Honestly that's what appealed most to me to get involved in Thunder Beach is it had the crowd there already, so it just needed to elevate it and bring it to the next level and that was bringing the concerts in."
For Motorcycle Enthusiasts of all ages, Thunder Beach offers something for everyone, from numerous vendors, bike shows, and plenty of daytime entertainment to parades and the aforementioned block-buster concerts. In terms of overall experience, it doesn't hurt that Frank Brown Park, the event's host, is such an easily accessible venue. "I have been to at least five hundred rallies all over the country and there is not a motorcycle venue like Frank Brown Park," Michaels says. "There is nowhere as big as that. To have all of those vendors and concerts all in one venue, it just doesn't exist anywhere else. To be five blocks from the beach and to have this beautiful venue… Frank Brown Park is quite the spectacle because they will have everything from corporate displays from Harley, Indian, Yamaha and BMW and the concerts as well as a ton of vendors that everybody can shop. It's pretty amazing in my opinion."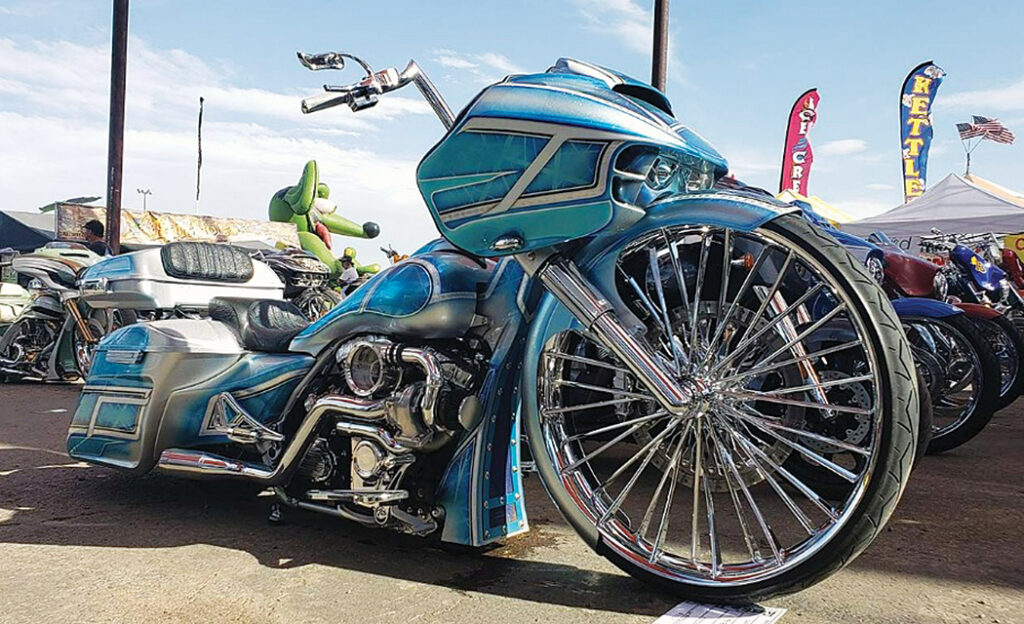 As thousands of riders and spectators descend into Bay County for the Thunder Beach Spring Rally, Michael plans to keep the momentum going to make Thunder Beach part of the Panama City Beach tourist season. "I'm really focusing on the spring and fall rally, the two bookends to the Panama City Beach summer season. I'd like to make it to make sense to where every business in the town benefits from it whether they are a grocery store, bar, restaurant, or a hotel. It's just an opportunity to showcase the town and what it has to offer," he says.
Whether you are a rider, motorcycle enthusiast or just looking to shop at the numerous vendors and enjoy some exciting concerts, Thunder Beach clearly has something that draws visitors and locals to this event and the 25th anniversary promises to be even bigger.
For more information or to buy tickets visit www.thunderbeach.com.