By Doug Stauffer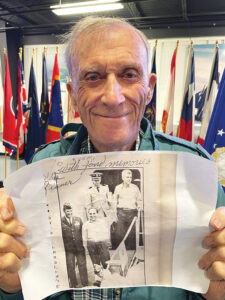 The "Welcome Home" ceremony at the Air Force Armament Museum honored those who were captured in the Vietnam War and returned home 50 years ago. The date was March 4, 1973, when the North Vietnamese released nearly 600 U.S. POWs from their prisons.
On Feb. 12, 1973, the first of 591 U.S. prisoners began the trip home, with more flights returning until late March. The festivities hosted a reception and program to honor the POWs now calling Okaloosa County home. The honored include:
Brig. Gen. George "Bud" Day, USAF, Ret.
Col. Keith Hall, USAF, Ret.
Col. Howard Hill, USAF, Ret.
Col. Ed Hubbard, USAF, Ret.
Col. Ron Webb, USAF, Ret.
Lt. Col. Dave Gray, USAF, Ret.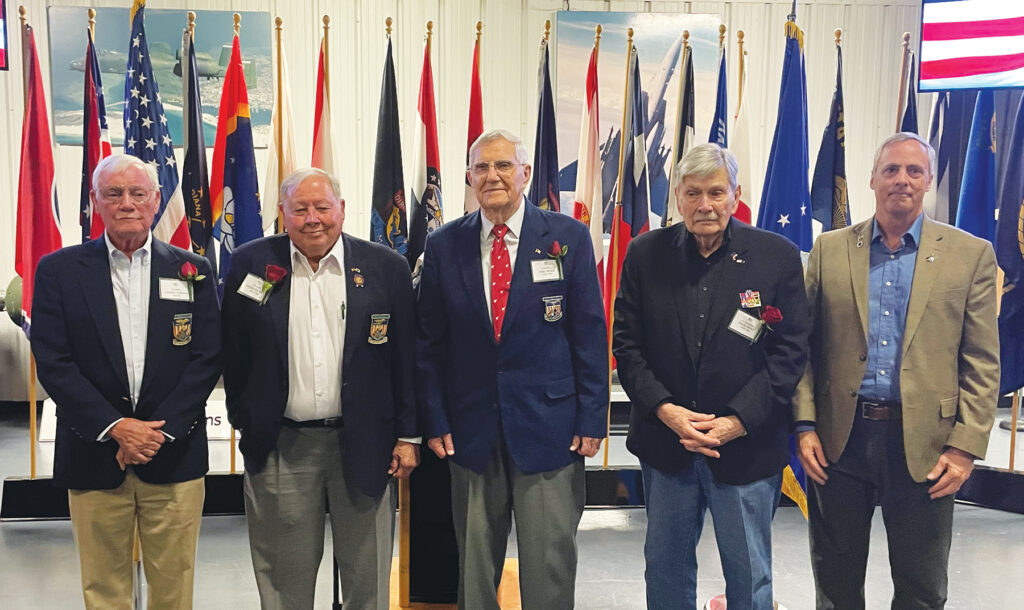 "We hope this brings a feeling of strong patriotism and respect for what these men endured in those days," said Tricia Flaherty, Director of Operations at the Air Force Armament Museum. The words "You are not forgotten" are a constant reminder that we should always remember the sacrifices of these veterans who paid so dearly in defense of freedom and our nation.
The United States fought in the Vietnam War for 10 years, from 1965 to the fall of Saigon in 1975. On Jan. 27, 1973, the U.S. signed the withdrawal agreement of American troops from South Vietnam. The agreement included the negotiated release of the nearly 600 prisoners of war held by North Vietnam in various prisons and camps, including the infamous Hỏa Lò prison in Hanoi, dubbed by many as the "Hanoi Hilton."
Hundreds of American POWs, primarily Air Force airmen, endured months of isolation and squalid conditions at Hỏa Lò. From the beginning, U.S. POWs at Hỏa Lò endured miserable, unsanitary conditions, including meager food rations and the ever-present threat of starvation. The captors subjected American prisoners of war to extreme torture and malnutrition. Although North Vietnam signed the Third Geneva Convention of 1949, which demanded "decent and humane treatment" of prisoners of war, they employed severe torture methods, including sleep deprivation, malnutrition, beatings, hanging by ropes, locking in irons, and prolonged solitary confinement.
POWs were repeatedly interrogated and tortured at the hands of their captors and suffered enormous levels of physical and mental abuse. The North Vietnamese guards strictly enforced no communication within the prison, but POWs found ways to communicate, including a tap code that could be heard through walls from one cell to another and a "Deaf Mute" code of hand signals, used when guards were not looking. Despite this limited communication, prisoners developed a code within their ranks to look out for and protect each other.
The deal would come to be known as Operation Homecoming and began with three C-141 transports landing in Hanoi on Feb. 12, 1973, to bring the first released prisoners home. From Feb. 12 to April 4, 54 flights took place, returning 591 POWs home.
Many of the flagpoles in America fly the POW/MIA flag with the American flag. The POW/MIA symbol has flown since 1973 to honor those who suffered through years of captivity and torture and those who never came home. Almost every day Okaloosa County residents can find something going on that shows appreciation for the military, and especially our POWs and MIAs.