Props Brewery has opened its brand-new facility next to the General Store in Hammock Bay in Freeport.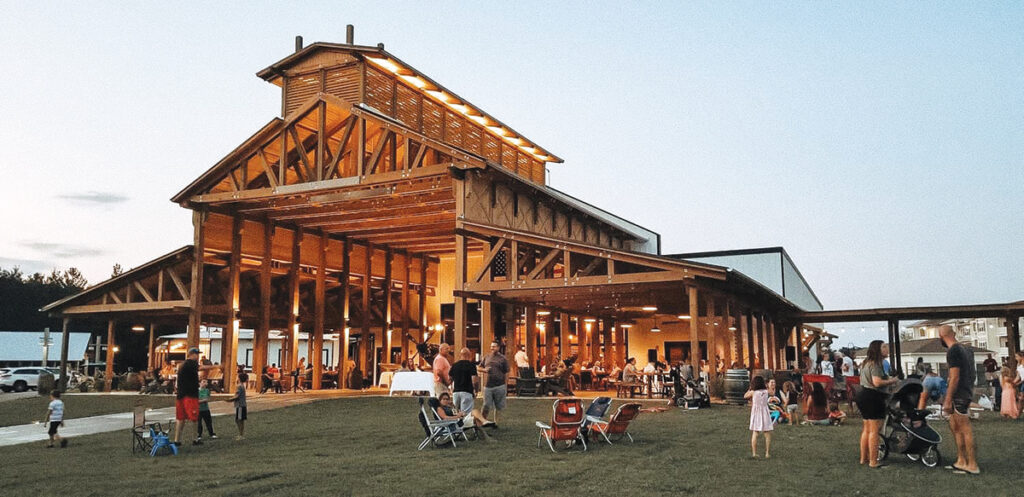 The new location will brew its own beer with additional options for wine and soda. There is also a permanent food truck onsite for pub-style food whenever the facility is opened. The new location is also already hosting many events and offerings such as Paint & Sip events, live music, trivia nights, farmer's market, karaoke and more.
At the time of this article, owners Nathan Vannatter and Mike Kee, co-founders and business partners, were looking to hire folks for multiple food truck offerings. To apply, email Propsbreweryjobs@gmail.com.
On Thursday June 8, a 2/3 model of a P-51 Mustang was hung from the rafters above the runway design to the Great Hall by contractors from Jay Odom Group. "We have partnered with the Jay Odom Group over the last year to build the most amazing microbrewery I could have ever imagined," said Nate in a Facebook post. "We can't wait to add additional outdoor seating to accommodate all of our customers."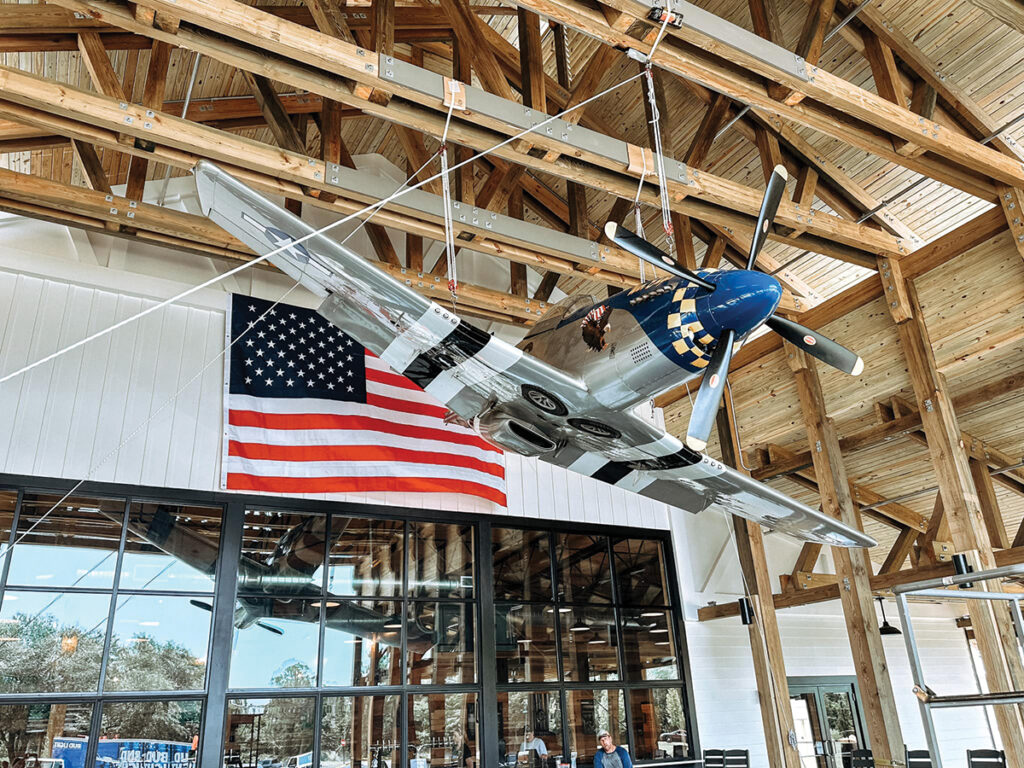 Props Craft Brewery was founded originally in Fort Walton Beach by Nate and Mike, who were, at the time, both USAF Special Operations pilots with a passion for brewing beer (and drinking it). With its expansion into Freeport, it has grown into a regional brewery known throughout our area.
Prior to opening their successful beer brewing business, Mike and Nate spent most of their lives serving in the USAF. "I enlisted in the Air Force when I was 18 years old," said Nate. "I used the GI Bill and an ROTC scholarship to get a commission. Ten years after that commission, my partners and I used a VA/SBA loan to start our business in Fort Walton Beach."
Props in Freeport is open from 11 a.m.- 9 p.m. Sunday–Thursday and open until 10 p.m. Fridays and Saturdays. Visit propsbrewery.com/hammock-bay and check the Facebook page for music lineups and daily/monthly events.