The Northwest Florida Ballet recently announced its 54th annual season, which will include "Carmina Burana," an original production in partnership with the Northwest Florida Symphony Orchestra, along with the return of two patron favorites, "The Nutcracker" and "On the Edge."
The season begins with the 44th annual presentation of The Nutcracker on Friday and Saturday, Nov. 17 and 18, at 7:30 p.m. and Sunday, Nov. 19 at 2:30 p.m. at the Mattie Kelly Arts Center. As the only full-length version of this classic holiday fairytale in the area, NFB's The Nutcracker features a cast of more than 140 performers, including international guest artists and over 100 local children. The Northwest Florida Symphony Orchestra, led by NFB music director and conductor David Ott, will provide live musical accompaniment for all public performances.
In collaboration with the NFSO, NFB returns to the Mattie Kelly Arts Center March 9 at 7:30 p.m. and March 10 at 2:30 p.m. with Carl Orff's powerhouse masterpiece "Carmina Burana." A celebration of spring and new beginnings, this inspiring program is a mesmerizing mix of live music, opera and dance. Created in 1934 and based on texts dating back to the 11th century, "Carmina Burana" is an uproarious and intoxicating depiction of a medieval paradise.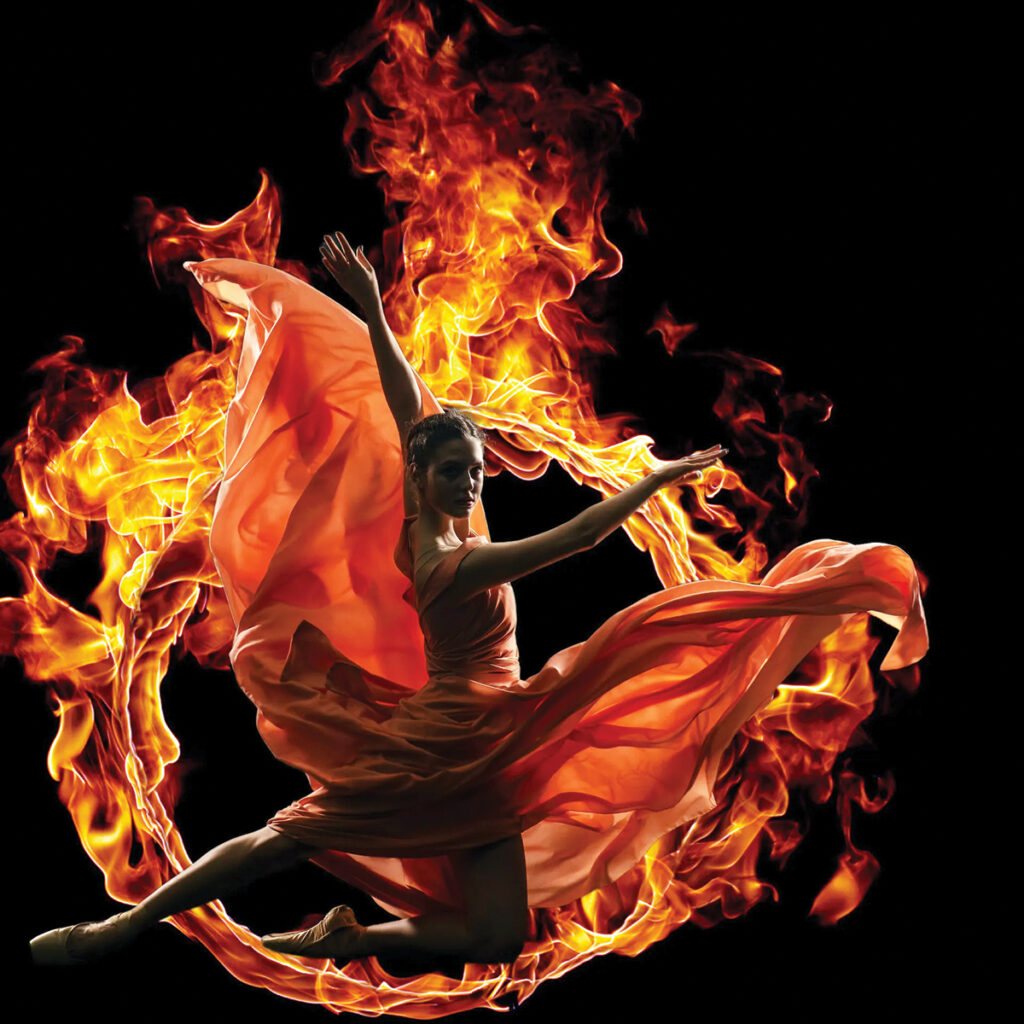 This eclectic partnership features the talented musicians of the NFSO, led by maestro Todd Craven, and the choreography of Gregory Schramel, Artistic Director of New Orleans Ballet Theatre, performed by NFB dancers and soloists from NOBT. Rising operatic world stars, including Sarah Vautour, Lunga Eric Hallam and Ben Taylor, and the Northwest Florida Symphony Chorale round out this incredible ensemble of artists for "Carmina Burana." NFB dancers will also take the stage with the neo-classical ballet "Afterglow," choreographed by NFB Artistic Director Todd Eric Allen with live musical accompaniment by the NFSO playing Ralph Vaughan-Williams' majestic and ethereal fantasia based on themes by 16th-century composer Thomas Tallis.
The season concludes with "On the Edge" at 7:30 p.m. June 15 at the Mattie Kelly Arts Center. This unique production features the artists of NFB with international guest artists performing a mix of cutting-edge contemporary, neoclassical and classical pieces from guest choreographers and the NFB repertoire. International guest artists performing in this production represent Ballet Memphis, Ballet San Antonio, Ballet Idaho and Colorado Ballet.
Season subscriptions will be available beginning Tuesday, Aug. 1, and include tickets to "The Nutcracker," "Carmina Burana" and "On the Edge" for $110 per adult and $48 per child (12 and under), a savings of more than 10 percent compared to box office prices. Patrons are also eligible to purchase tickets to the VIP parties held on each production's opening night for $25 and receive a 10 percent discount for additional performance tickets when buying a season subscription.
Visit www.NFBallet.org and NFB's Facebook page for subscription packages and individual ticket sales announcements. NFB is sponsored in part by the State of Florida through the Division of Arts and Culture and the National Endowment for the Arts. Signature Media Co-Sponsors for the season include Emerald Coast Magazine, Scarlett Magazine and Life Media.
In its 54th season, the Northwest Florida Ballet (NFB) is a regionally recognized semi-professional ballet company and school committed to excellence in its training programs and the professional artistry of its productions. The organization's educational endeavors also epitomize excellence with the nationally acclaimed NFB Académie, an integrated arts and education program for third through eighth-grade students. NFB also operates the dance intensive Pre-Professional Program for ninth through twelfth-grade students preparing for a dance career. The organization is led by Artistic Director and CEO Todd Eric Allen and is sponsored in part by the State of Florida through the Division of Arts and Culture and the National Endowment for the Arts.