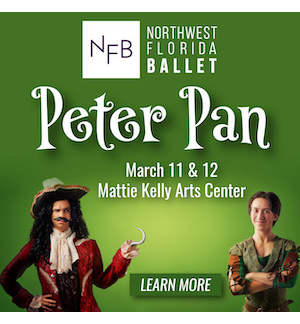 By Kenneth Books
Don't tell Richard Schmucker to take it easy.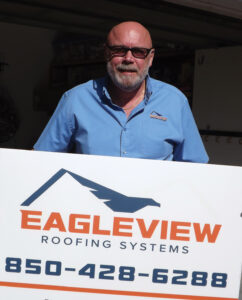 After retiring from his machine shop at 40, he found time weighed heavily on his hands. But he had an in. He had more than 10 years experience in the roofing industry. So, he set his sights on creating a business to do just that, Eagleview Roofing Systems.
The Long Island native has also lived in Georgia, but found that there was little quality control for roofers there. Florida was the place he wanted to hang his hat.
"I did a lot of reading and liked how Florida does it," he said.
But the road to licensing was, he said, a challenge. "There was a lot of studying," he said.
And then there were the tests, including a six-and-a-half-hour business and finance exam, which, he said, he aced, due to his experience as the owner of a machine shop. But the five-hour roofing knowledge test was a little tougher. It required an understanding of worker's comp and other complicated matters, all gleaned from 7,000 pages of reading.
"I hadn't spent that much time studying since high school," he said.
But he passed these roadblocks, acquired his license and last spring started Eagleview Roofing Systems.
The response was wholly favorable.
"BuildZoom," which rates contractors, gives Eagleview a score of 101, which places it above 88 percent of the 191,428 contractors in Florida.
And Rich's customers found themselves completely satisfied with his company's work as well.
One reviewer, named Dean, gives Eagleview five stars out of a possible five.
"What a treat to have a quality contractor like this!," he wrote. "Rich Schmucker's company, Eagleview Roofing, did a superlative job replacing the roof on my home. Not only were they able to begin in a timely manner, the price was very reasonable, they completed the job quickly and with top-quality workmanship. What's also amazing is the fact that there was not a single trace they were ever there, as they did an amazing clean up. In fact, several neighbors noticed that, complimented the job and requested his contract information."
Another reviewer, Susan, wrote: "Rich Schmucker/Eagleview Roofing Systems was a blessing! The way Florida is going with insurance issues, homeowners are being 'taken to the cleaners' by some of these roofing companies. We chose Eagleview based on our confidence in Rich and his commitment to excellence in every detail, and his promise of personal attention to our home. WOW! We couldn't be more thrilled with our decision. It's a good day when you work with someone who actually cares that they deliver on promises! Not only did they do an unbelievably beautiful job on our roof (the entire neighborhood has commented!), but we know it is structurally outstanding. They protected the surrounding area during installation and cleaned thoroughly as they went along during the job."
And, while Rich uses responsible independent contractors, "As owner, I get very involved with any project. I'm involved in all aspects."
Rich has set down roots in Northwestern Florida, leasing a home in Bluewater Bay and seeing his two children, son Lorcan, 13, playing soccer for Ruckel Middle School and daughter Brianne, 19, studying at Northwest Florida State College in hopes of becoming an anesthetist.
To reach Rich Schmucker and Eagleview Roofing Systems, email eagleviewfl@gmail.com or call (850) 428-6288. And check out Eagleview's web page at eagleviewfl.com.