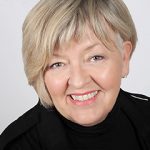 Are you REALLY ready? We receive many inquiries from buyers who have found a home or condo after searching online, from one of our "For Sale" signs in front of a home, or they were recommended to us by one our great past clients. It's obvious that they're REALLY excited about making the leap and we're REALLY excited to help them through the process. But, are they REALLY ready and prepared? If you or someone you know is looking to make a real estate purchase, please read and/or please pass this information along. A successful sales transaction, for buying or selling, all begins with the preparation. It REALLY does! So, today, we'll walk through how to prepare yourself for a successful purchase that will enable you to get yourself what you want with the least amount of hassles.
DO YOU KNOW WHEN YOU WILL BE READY TO PURCHASE? Are you ready today? 30 days? 60? 90 or more? Are you renting? When does your lease end? Do you currently own your home? If yes, do you need to sell it before you purchase?
DO YOU HAVE YOUR FINANCES IN ORDER? If you need financing, employ the services of a reputable lender who can tell you all of your available options and provide you with a prequalification letter or if you're going to pay cash, get the document(s) showing your proof of funds. The worst thing that can happen in the process is you find the home of your dreams and then find out that it is not within your budget. Also, when your realtor submits your offer to the seller, having the proof of funds or prequalification letter accompany and that offer lets the seller know that you are a qualified buyer, that you're serious and if you're competing with others on the purchase, it will always improve your chances of getting YOUR offer accepted.
DO YOU KNOW WHAT YOU WANT? Where do you want to live? Not sure? Then take a drive around and check out all the possibilities. Do you want a gated community, amenities like a pool or a gym, close to preferred schools, close to the beach, etc. What do you want to live in? (Do you prefer a house, townhome, or condo?) Make your lists…spell out your definition of the "ideal" place, and then create a list of "must haves" and a list of "want to haves." Do you want move-in-ready or is a fixer-upper ok? 1 story or 2? Garage? Yard? Now that you have your "ideal" list, you can meet with your realtor to begin the search of the best properties that suit YOUR wants, needs and desires. This will be a great use of your time.
DO YOU HAVE A POWERFUL REAL ESTATE AGENT? All in order to serve you well and not waste your time, a powerful agent will sit down with you and ask you a LOT of questions, and they will listen to you! They must provide you with a "Service Commitment" to ensure that they are committed to you and your needs. A powerful agent will have your best interest in mind, and they will work by agreement only. They will explain the difference between single agent, transaction broker and non-rep (you must know this). They will know the market and will provide you with good information so you can make educated decisions when making offers and negotiating contracts. They and their team will explain the process to you and make sure you stay on track, all to ensure you have a successful closing. So, choose wisely.
After you've gone through these four steps, you're now ready to start the journey to make that real estate purchase ….and to REALLY make your dream of ownership a reality!
Gail Pelto is…yes… a powerful real estate agent with Keller Williams Realty Emerald Coast. Call her with any questions you have and she'll guide you in the right direction. Call her direct at 850-374-0454 or email Gail.Pelto@kw.com. Visit www.buyitwithgail.com.