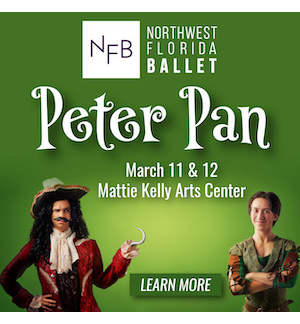 By Debbie Carloni, ECMA Foundation Board Member
Emerald Coast Music Alliance Foundation, Inc. has a mission to perform free concerts featuring world-class musicians for elementary through high school students, senior centers, and organizations that serve the developmentally disabled or disadvantaged across the Panhandle, from Escambia to Walton counties.
Each winter, a 10-day Festival of live performances brings a variety of classical musicians with international backgrounds to perform in multiple venues – and it's all free.
This year, for the first time, a free public concert will be held at the Fort Walton Beach Auditorium on Sunday, Feb. 5 at 4 p.m. Seating is limited so reserve your spot today at emeraldcoastmusic.org.
Since 2017, the ECMAF has featured classical pianists from Indonesia, China, the U.S. and Italy. The Peabody Cello Gang with Amit Peled from Johns Hopkins University joined the 2019 Festival. Gifted international musicians have come to perform on strings, guitar, brass, percussion, clarinet and flute. The musicians love to interact with their audience; inviting the audience to explore the instruments, ask questions, and even dance.
The 2023 Festival is scheduled for Feb. 1-10. This year, the ECMAF welcomes pianists Alon Goldstein, Dr. Regina Tanujaya, Junyi Nie, and Matteo Generani. Brass musicians Alan Morell and Claire Worsey return to perform and Hanzhi Wang (accordion), and Kevin Wu (traditional Chinese instruments) join for the first time.
As a 501c3 Not-For-Profit organization, the Emerald Coast Music Alliance Foundation supports its concerts and expenses through donations. For more information, email info@emeraldcoastmusic.org or please visit our website at emeraldcoastmusic.org.