WCSO Captain Graduates from FBI National Academy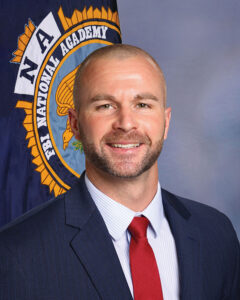 A Walton County Sheriff's Office captain has graduated from the Federal Bureau of Investigation National Academy in Virginia. Capt. Dustin Cosson is now one of 54,366 law enforcement officers who have completed the FBI National Academy since its inception in 1935. The graduation took place at the National Academy in Quantico, Va., Thursday, June 8, in front of family and friends.
Known around the world for its academic excellence, the National Academy is a 10-week course offering advanced communication, leadership and fitness training. Participants must have proven records as professionals within their agencies to attend.
Employed with the Sheriff's Office since 2009, Cosson has served in many capacities at the sheriff's office, including investigations, patrol, internal investigations and as an active member of the SWAT Team.
The Walton County native has received numerous accolades, including a Florida House of Representatives Commendation in July 2012, Deputy of the Quarter in July 2013 and August 2016, and Walton Area Chamber Young Professional of the Year in 2022.
Cosson also volunteers as a board member for non-profits such as Shelter House of Northwest Florida and Mainstreet DeFuniak Springs and participates in the South Walton High School Criminal Justice Advisory Council.
"It was a humbling experience to have the opportunity to learn and train with the top law enforcement executives from around the world," said Cosson. "I am honored to represent Walton County and my agency at such a respected program. I'm excited to get back to work to implement everything I've learned while at the academy."
Sisterhood Awards $3,500 in Scholarships
Local members of the P.E.O. Sisterhood gathered in early June to celebrate two local young women who have won scholarships sponsored by their women's organization.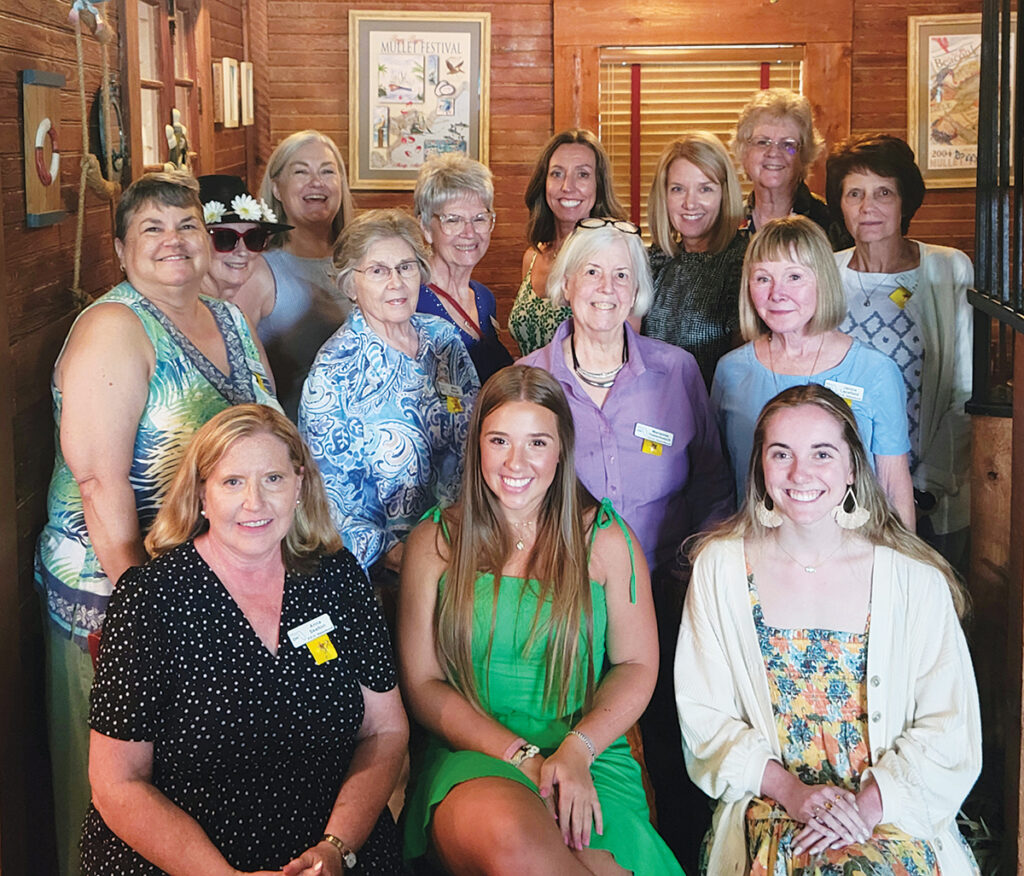 Bailey Tate, a 2023 graduate from Niceville High School, has won a $2,500 P.E.O. STAR Scholarship for 2023. She was chosen from among thousands of applicants nationwide, based on excellence in leadership, activities, community service, academics and her potential for future success. Bailey will major in industrial engineering and systems engineering at the University of Tennessee this fall.
Whitney Walker, a 2023 graduate from the Baker School, has been awarded the Florida Memorial Scholarship by Chapter DH of the P.E.O. Sisterhood, a philanthropic educational organization which promotes increased educational opportunities for women. Chapter members from Okaloosa County have raised the money for this $1,000 scholarship, which is decided locally and awarded to a young woman from Okaloosa or Walton County based on excellence in leadership, activities, community service, and academics. She will travel to Uganda to participate in a mission trip this summer. Whitney will study elementary education this fall at Northwest Florida State College.
These young women and their mothers were celebrated at a luncheon held by Chapter DH members on Monday, June 5, at Boathouse Landing restaurant in Valparaiso.
Honoring the P.E.O. STAR Scholarship winner are, from left, Stephanie Tate, mother of the recipient; scholarship winner Bailey Tate; and Chapter DH President Anna Skelton.
Gathered to celebrate the Chapter DH, Florida Memorial Scholarship are, from left: Angila Walker, mother of the recipient; scholarship winner Whitney Walker; and Anna Skelton, Chapter DH president.
For more information on the P.E.O. Sisterhood, visit www.peointernational.org. For more information, contact Melissa Pearce at ChapterDHFL@cox.net 850-428-4186 (cell)