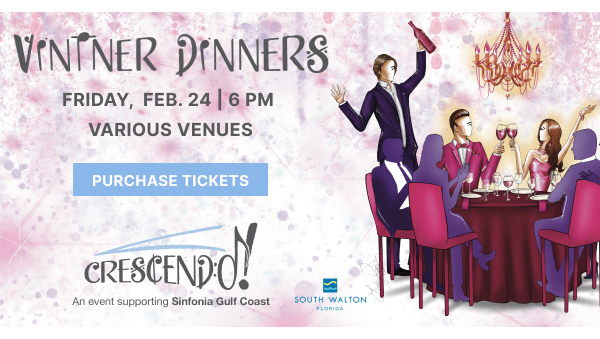 Students steal the show in these Education Theatre Programming productions with all of your favorite characters such as Mrs. Potts, Lumiere, Cogsworth and Belle and the Beast. Students get to act, dance and sing on a professionally designed set with lights, sound and fun costumes!
The "Bigs" (Tuesday's Class) performed Fri., Nov, 4, 7 p.m.; the "Bigs" (Wednesday's Class) will perform Sat., Nov. 5, 11:30 a.m. and the "Littles" performed Sat., Nov. 5, 3:30 p.m. Tickets are $8-$14.
Teens (6th – 8th Grade) will perform Sat., Nov. 12 at 5 p.m. and 7:30 p.m. Teens (9th – 12th Grade) will perform Fri., Nov, 11, 7:30 p.m. and Sat., Nov, 12, noon. Tickets are $12-$18 and available at emeraldcoasttheatre.org.
Director: Tara Padgett/Phillip Padgett/Linda Del Grego; Managing Director: Trenton Bainbridge; Technical Designer: Rebeca Lake; Technical Director: Drake Miller; Costume design: Tara Padgett; Costume Construction: Tara Padgett, Samantha Savoie; Properties: Tara Padgett; Stage Manager: Phillip Padgett
"Our talented kids and teens are such a joy to watch on stage. I'm proud of how hard our students work to make their show a success," said Anna Fisher, Associate Artistic and Education Director. "Our satellite program at The Florida Chautauqua Theatre in Defuniak Springs has doubled in size this fall! We are so excited to collaborate with FCT and offer our talented students in the north of the county a place to shine," said Anna.
Call (850) 684-0323 and visit www.emeraldcoasttheatre.org. Engage with ECTC on Facebook, Instagram, Twitter and YouTube.