By Doug Stauffer
Two prestigious organizations revealed their 2023 award winners, both of whom attend Choctawhatchee High School. The Taylor Haugen Foundation awarded Chi Anchors Medina the highly sought-after Taylor Haugen Trophy. The All Sports Association awarded Blake Garland the Male Athlete of the Year. These awards are the first for any student at Choctawhatchee.
In 2008, the Taylor Haugen Foundation and the All Sports Association formed a relationship to award and present the Taylor Haugen Trophy. The Taylor Haugen Trophy and a $1,000 scholarship are offered in memory of Taylor Reid Haugen, Class of 2011. It is awarded each winter at the annual All Sports Association FCA breakfast, to be held this year at the NWFSC on Feb. 24. The Keynote speaker will be Trevor Knight, who played quarterback for Oklahoma and Texas A&M.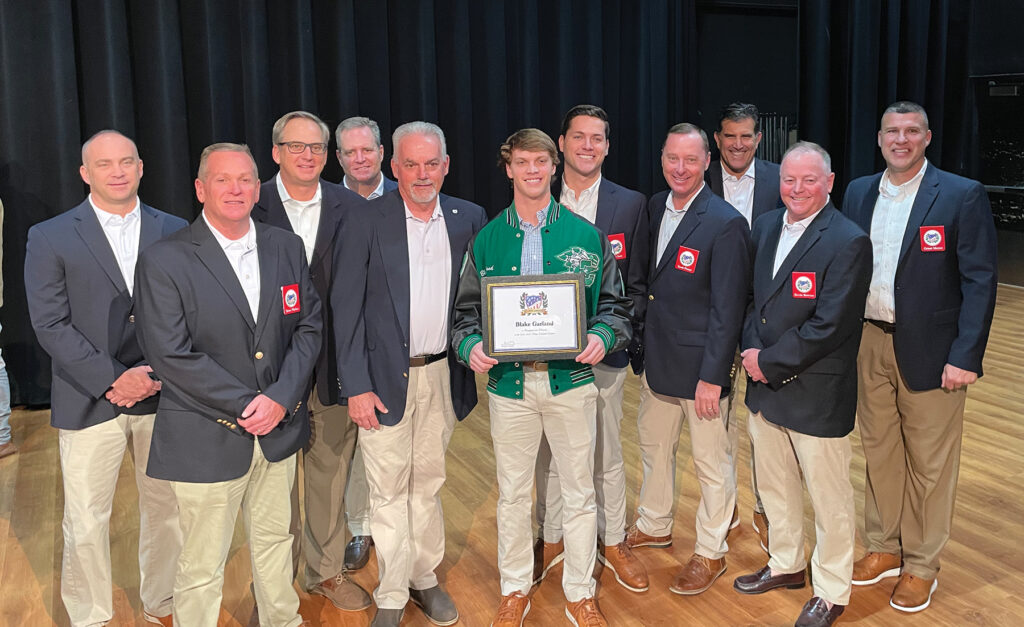 Taylor was a member of the Niceville Eagles football and wrestling teams and an honor student at Niceville High School. His faith in God was expressive and showed through his commitment to volunteer work in his church and community.
The Trophy is awarded to an area athlete who demonstrates a similar balance between academics, athleticism, leadership, community service and the Christian faith. The Foundation recognizes well-rounded individuals who are "comfortable in their own skin" and demonstrate perseverance to improve themselves in all aspects of life while enjoying life's gifts to the fullest.
Each school in Okaloosa, Santa Rosa and Walton counties can submit nominations. The Taylor Haugen Foundation, the All Sports Association, and previous trophy winners review the nominees to determine the winner.
Chad Hennings will be the keynote speaker at the 54th annual All Sports award banquet at the Destin/Fort Walton Beach Convention Center. Chad is a former A-10 pilot, Football defensive tackle for the Air Force Academy Falcons and the Dallas Cowboys. He is a prime example of how far someone can go after military service. He won the Outland Trophy in his senior year of college in 1987.
Despite facing an obligation to enter the Air Force upon graduating the Academy, Hennings was selected in the 11th round of the 1988 NFL Draft by the Cowboys, and played in the National Football League from 1992 to 2000. While his play on the field was very good, his attitude, character and leadership were also valuable to the Cowboys teams of that decade, contributing to the top-ranked defenses of the early 90s and winning three Super Bowls in a four-year span.