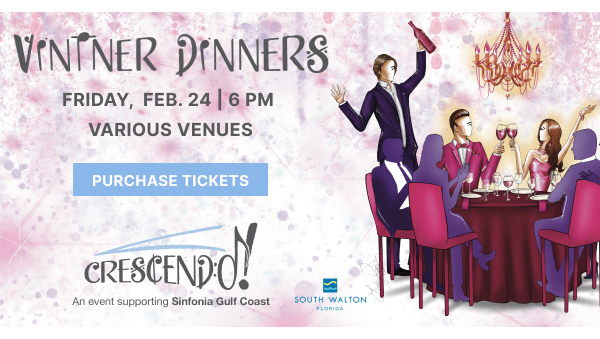 By Michelle Ruschman
In 2008, The Children's Neighborhood in Fort Walton Beach opened its doors to provide additional shelter for foster children. Ken Hair, president and CEO of Children in Crisis, Inc spoke of how the neighborhood came to be.
"Sharilyn Darnell, our founder, was a retired schoolteacher who was involved in the foster program and she noticed there weren't enough foster homes for the kids," Hair said. "She said, 'Well, why don't we just build a neighborhood and our own foster homes? That will increase the population and the number of foster homes we have.' She got together with some of the civic leaders, had a big banquet at the convention center, and by the end of the night, had raised enough funds to build five homes."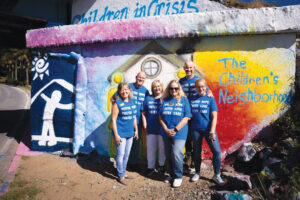 Now, The Children's Neighborhood has grown in significant ways. In addition to the five homes, the families have a private playground, a pavilion, and an on-site food and clothing pantry. There is also a recreational building containing several computer stations, a reading nook with age-appropriate reading material and an area where tutoring is provided and group activities can take place. The neighborhood also has added to its housing. For children who aren't able to get placed into a home right away, there is an emergency shelter large enough to keep sibling groups together, which is one of Children's Neighborhood's main goals. There are also studio apartments for adults, ages 18 to 22, who have aged out of the system and would otherwise be homeless. The latest addition to the neighborhood is the King Whitmire Therapy Center. Now, instead of families having to drive their kids to different therapy sessions, a steady lifestyle can be better maintained with the therapy center just walking distance away.
Since covid, however, even with all these resources available, The Children's Neighborhood finds two of its homes without the live-in foster parents that are needed. The foster parents live in the homes provided and receive children who need shelter. Without these couples, however, the rooms are unable to be filled. Are you the family they're looking for? The ideal candidates are organized individuals, who have a heart for taking care of children, and can move into one of the homes. Empty nesters, couples who don't have children, or a small family with just one or two siblings could do very well. Each home can house up to seven children, including the biological children of the house parents, but the parents will not receive that many to start.
Before move-in day there is an extensive background check which can take several weeks. Once approved, only then is the family or couple moved into the house. For the first few months, even before the first foster child arrives, the family goes through comprehensive response training, shadows current foster parents and gets to know the neighborhood. This is the period to build confidence in the foster parents' abilities but to also ensure that the program is a good fit, and these parents are all-in for the kids.
Danna Franks, Vice President of Children in Crisis, describes a typical day.
"You start the morning making sure everyone is awake, has breakfast and then our children are walked to the bus stop. The parents typically stay at the bus stop and see the children get on the bus. During the day, parents may have appointments they need to go to or they're making sure the children are getting to medical or dental appointments. Typically, they are getting some well-deserved free time.
In the afternoons, it's planning dinner, getting the kids off the bus, and getting them to tutoring or assistance with homework, before going home. It's also common to see the kids on the playground until dinnertime. Depending on their age, the kids can also help to prepare dinner. With up to seven kids in the house, it takes someone who has excellent organizational skills."
In addition to providing a home, paying for utilities, and receiving food, each house has two dedicated SUVs and a gas card to be able to transport their large families. The foster parents also receive $17 a day for each foster child they care for and Children in Crisis also pays an additional stipend.
"We have situations where we have house parents that don't work at all and just take care of the kids," said Hair. "We also have some in which one parent will work and the other will stay home. Sometimes both house parents will work but it's part-time or they work from home. Ultimately, though, they have to be available to take care of the kids."
The parents are never without immediate support. Monday through Friday from 8 to 5, not only are Ken and Danna available but on-site staff includes Sarah Traver, Operations Director, Melissa Parsons, Education Liaison, Kaylee Rodgers, Wrap-Around Services Coordinator and Tammy Middleton, Programs Coordinator. At night and on weekends, someone is always on-call and, of course, there are the other foster parents in the neighborhood. Sarah and her team can also coordinate respite parents who can go into the home when the house parents need a break. The homes have a room for these respite parents so the full-time parents can maintain the privacy of their master bedrooms.
Feeling drawn to becoming a new foster parent or wanting to tour the neighborhood? Maybe you'd like to donate to these efforts? Go to www.childrenincrisisfl.org, call (850) 864-4242, or mail a check made out to Children in Crisis, Inc, 1000 Luke's Way, Ft. Walton Beach, FL 32547.