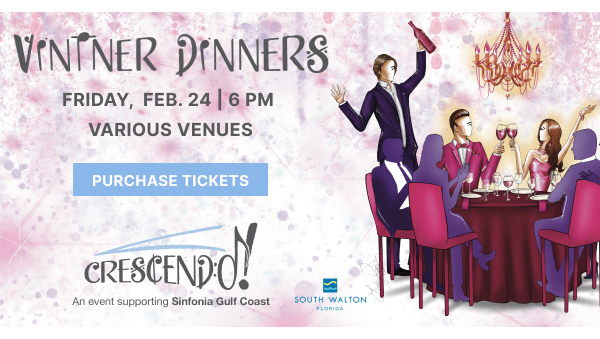 Artful Things Niceville
Visit www.artfulthingsniceville.com for the most up to date schedule. Call the gallery at 850-729-2600 to reserve seating for the following workshops:
December
3–Kids' Ornament Decorating with Marla Armstrong. 10:00-12:30 pm. Kids' Ornaments with Marla Armstrong. Seating is very limited so get in early! $30 includes all supplies.
17–Kitchen People with Jeanette Herron. 10:30-2:00 pm. Learn to paint Jeanette Herron's iconic and whimsical "kitchen people" or "little chefs" in a fun and informative class. $65 with supplies included, $37.50 with your own supplies.
Contact the Gallery at 850-729-2600 to book private parties or grab gift certificates—both of which make perfect holiday gifts!
Artful Things will be closed Dec. 24 for Christmas Eve and Dec. 31 for New Years Eve!
Ongoing Classes:
Rosalyn O'Grady – Oil or Acrylics. Tuesday mornings 10 am – noon, $20 per session plus supplies. ogradytr@cox.net. www.RosalynOgrady.com
Theresia Mcinnis – Watercolor Techniques. Tuesday afternoons 12:45-3 pm. $27.50 plus supplies. www.TheresiaMcInnis.com. Email theresiamcinnis@gmail.com to register.
Charlotte Arnold – Open Studio with Live Model. Wednesday mornings 10:30am-1:30pm. Uninstructed-$15, limited to 6 seats. Bring your own supplies, your medium and an easel. Sign up: 850-729-2600
Chris Mcloone – Animé and Drawing Basics. Wednesday afternoons 3:30- 4:30pm. $15. Bring a sketchbook and pencil. Learn to draw your favorite anime characters. Sign up at gallery: 850-729-2600
Sheila Mahony- One-Stroke Basics—Part 1: Friday mornings. 10:30am- 12:30pm; Part 2: Thursday afternoons. 2:30-4:30pm $37.50. Certain supplies required to be purchased from instructor at a discount from retail. Further info or sign up 850-687-8288.
Hours: Tues-Fri 10am – 5pm | Sat 10am – 3pm | Appointments Available
(850) 729-2600
artfulthingsniceville.com
1087 East, E. John Sims Pkwy in Niceville
Big Orange House Designs
December
Dec 1–Open Studio Glass Art. Come make GLASS ART with JoJo! $26.62.
Dec 1–Evening Wire Crochet Bracelet. Come spend an evening Creating with Sherrie! $48.15
View remaining December schedule and Book Classes at bigorangehousedesigns.com.
Want to book a private table in a class or host a party? Contact JoJo AT 334-320-6658 or bigorangehousedesigns@gmail.com.
bigorangehousedesigns.com
(850) 737-6193.
4652 Hwy. 20E, Pineapple
Plaza, Bluewater Bay in Niceville