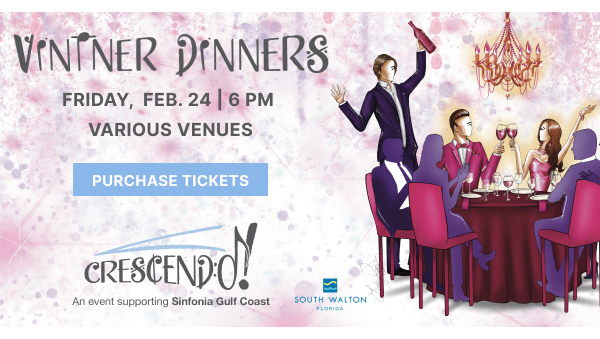 For the past 13 years, the 30A Songwriters Festival has attracted thousands of dedicated live music fans from around the country to hear original songwriters spanning many genres of music perform their songs. The beach resort towns along Highway 30A on the Gulf feature 30 venues presenting over 200 songwriters and 300+ solo, band and in-the-round performances throughout the weekend of January 13 – 16.
30A Songwriters Festival will celebrate its 14th year with performances on the main stage at presenting partner Grand Boulevard's Town Center in Miramar Beach with headline performances by renowned artists LYLE LOVETT, GIN BLOSSOMS, RICKIE LEE JONES, STEVE EARLE, YOLA, AND MORGAN WADE.
The festival welcomes for the first time to 30a Amy Grant, Tom Rush, Brian Vander Ark (The Verve Pipe), The Black Opry Revue, Beth Nielsen Chapman and John Craigie.
Returning to perform two shows each throughout the weekend are songwriting Legends John Paul White (The Civil Wars), Shawn Mullins, Kathleen Edwards, Tinsley Ellis, Darrell Scott, Adia Victoria, Chuck Prophet, Livingston Taylor, Abe Partridge, Lilly Hiatt, John Fullbright, Sarah Lee Guthrie, Paul Thorn and James McMurtry. An Additional 100+ Artists Will Be Announced Over the Next Few Weeks—Stay Tuned
The following are confirmed artists: Hayes Carll, Glenn Phillips, Jeffrey Steele, Pat McGee, Bob Schneider, Abe Partridge, Cousin Curtiss, Mary Gauthier, Dan Navarro, Mark Erelli, Jonathan Byrd, Peter Holsapple & Chris Stamey, Will Hoge, Don Dixon & Marti Jones, Nicole Chillemi and the Jazz Legacy Project, Amanda Platt & The Honeycutters, Griffin House, Gretchen Peters, Kim Richey, Amy LaVere & Will Sexton, Will Kimbrough, Leigh Nash, Garrison Starr, Michael Tolcher, Mary Bragg, Tim Easton, Kalen & Aslyn, Cooper Carter, Crys Matthews, Florence Dore, Adrian Carter, John Lowell, Heather Mae, Charlie Mars, Michael McDermott, Leslie Mendelson, Amy Rigby, Danielle Howle, Side Pony, Darden Smith, The Kennedys, Pat Byrne, Levi Lowery, Certainly So, Eddie 9V, Tall Pines, Meaghan Farrell, Jesse Lynn Madera, Danni Nicholis, Certainly So, Alice Peacock, Hannah Miller, Sammi Accola and Goldpine.
The 30A Songwriters Festival production team transforms amphitheaters, town halls, restaurants, theaters, bars and covered patios into unique music venues with state-of-the-art sound systems ranging in capacity from 75 to 750 seats indoors and 6,000 outdoors.
Festival Weekend Passes are currently available at www.30asongwritersfestival.com. VIP tickets that include premium seating on the lawn at Grand Boulevard for the headline shows on Saturday and Sunday afternoons along with access to the VIP tent serving complimentary food, beer, wine and cocktails are also available. For a full description of each ticket package including VIP mainstage and transportation packages for groups of 2 up to 12, visit www.30asongwritersfestival.com.