By Doug Stauffer
Central Moloney, Inc., a transformer manufacturer headquartered in Pine Bluff, Ark., unveiled a new venture, "Project LS2." The project's cornerstone is a state-of-the-art manufacturing facility that will find its home in Okaloosa County, focusing on producing pad-mounted electrical transformers.
This facility, sprawling more than 302,000 square feet, will be on a 48-acre parcel within the 10,500-acre Shoal River Ranch Gigasite, owned by Okaloosa County. The construction cost and equipping of this advanced facility is projected to be around $50 million. It will create 350 advanced manufacturing jobs as it reaches its full production capabilities.
Unveiling the project, Nathan Sparks, Executive Director of One Okaloosa EDC, emphasized the project's fundamental tenets: Vision, Commitment, Perseverance, and Partnership. "Our first encounter with Central Moloney in early 2021 was through our partners at Florida's Great Northwest," said Sparks. "From our initial meeting, followed by a visit to their Arkansas headquarters, it was clear that this company treasures its people and the communities it serves."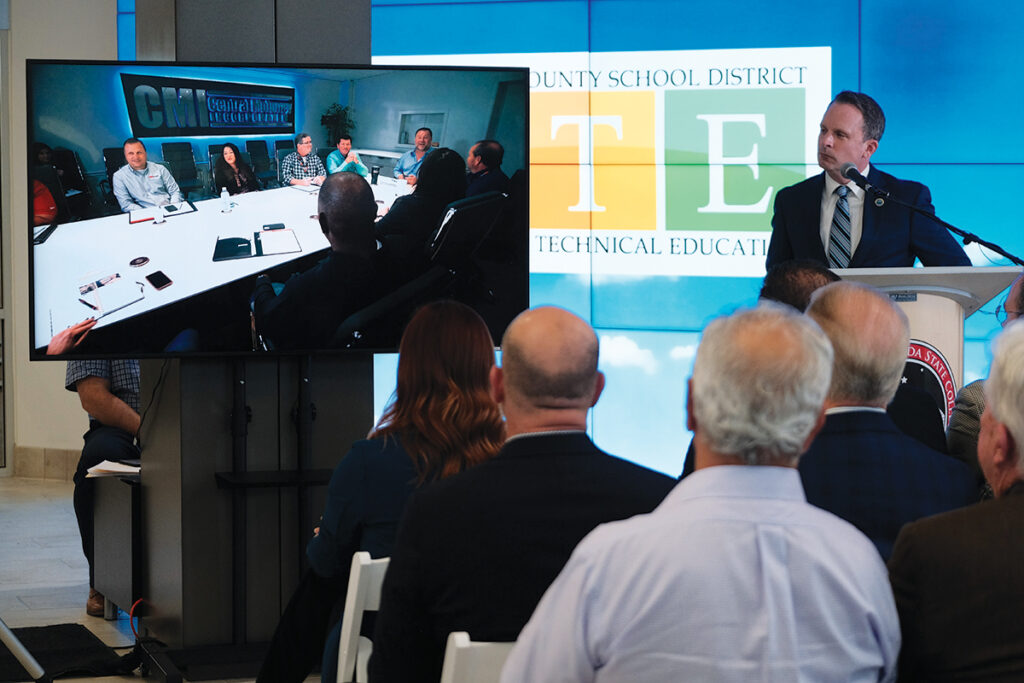 County Commission Chairman Trey Goodwin echoed these sentiments. "When we initiated efforts to extend infrastructure to the Shoal River Ranch Gigasite years ago, advanced manufacturing was a priority," he said. "We're elated that Central Moloney chose to construct their new transformer manufacturing facility here, becoming the site's first tenant. Its presence here sets a promising standard for future opportunities."
"Home is where your heart is, and ours is firmly with our employees," said company president/CEO Chris Hart. "We are committed to treating our employees like family, fueling our passion for what we do and the value we bring to this community. As a company known for 'bringing power to the people,' we'll bring that power to Okaloosa County, along with numerous benefits, a substantial payroll, and an empowering work environment.
"We deliver you the power; someone else delivers your bill. But remember, we need you to pay them so they can pay us. We can't wait to begin, and it feels good to be home."
Jennifer Conoley, President & CEO of Florida's Great Northwest, mentioned the new facility's advantages. "This second location in Northwest Florida will have a significant impact on job seekers, suppliers and community partners. Our collaboration with Central Moloney Inc. is projected to create more than 468 direct, indirect and induced jobs, injecting more than $27 million in new salaries, due to this high-impact industry's ripple effect."
Central Moloney plans a groundbreaking ceremony at Shoal River Ranch in late 2023 or early 2024. To know more about Central Moloney, Inc., visit www.centralmoloneyinc.com.