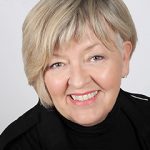 By Gail Pelto
Normally, I give you an update about the real estate market in January, a review of the prior year. However, since 2021 has been such a crazy year, I felt you might want to know how it's been year-to-date and where the real estate market looks to be heading.
It's been and still seems to be, a seller's market. A few year-to-date residential real estate stats as of July 29th:
10,340 residential properties have sold compared to 7719 sales in 2020 – that's a 34% increase…Huge!
The median sales price in 2020 is 19.9% higher than 2020…Huge! Historically a 10% increase over prior year is a great economic sign!
The average days on market before going under contract in Okaloosa and Walton Counties this summer has been less than one month. Remember that's "average." Many sales are happening before the property is technically active, i.e., "coming soon," or within a day or two.
All good news if you're a seller, right? Now, here are few more interesting points to ponder:
Inventory is still low compared to two years ago; back then, we hovered around 5,000+/- available properties for sale.
Earlier this year, we had 1,107 available properties for sale and stayed around that number for months.
I've noticed that inventory has been increasing by about 100 properties every week; today we have 1,863 available properties available for sale; that's almost 60% more available properties than in the spring!
Full disclosure, I have no crystal ball nor a DeLorean to transport myself into the future to tell you exactly what's going to happen. That being said, I do know the theory of supply and demand: As supply dwindles, prices go up; as supply increases, prices go down. Granted, even with 1800+ properties on the market for sale, that is still a low inventory number for us. However, supply is increasing on a daily/weekly basis. Plus, in the last week, I've received more notifications from fellow agents letting me know about available listings that have dropped the sales price because the house hasn't yet sold. Buyers are also expressing fatigue in writing offers that lose out to other buyers. What's all this mean?
In my opinion, if you want to sell, I probably wouldn't wait too much longer…jus' sayin'. Will prices continue to go up? Maybe…go down, maybe. Do you want to stick around until the prices drop, or strike when the iron is hot? Decision time, folks.
The great news for buyers is that interest rates are still really, REALLY low and all indications point to it staying that way for a while. Again, I don't have an inside track on what the future will bring; I do know you can afford way more house now, than when the rates go up.
Have a question about your specific neighborhood or condo complex? Call me. I'm happy to share that info or answer any other questions you might have. Of course, if YOU are looking to buy, sell or invest and you need a great agent, I'm available for that, too! Call or text me, 850.374.0454, or email gail.pelto@kw.com.
Gail Pelto is a Board Member with The Rotary Club of Destin and the Mattie Kelly Arts Foundation—and yes, a powerful, full-time real estate agent with Keller Williams Realty Emerald Coast. Call her with any real estate questions you have, and she'll guide you in the right direction. Call her direct at 850-374-0454 or email to Gail.Pelto@kw.com. Want to know what the value of your property is today? Go to www.DestinAgent.com.