By Anna Fisher, Associate Artistic and Education Director
Spring is here and summer is right around the corner at Emerald Coast Theatre Company (ECTC). I've already started humming along to all of my favorite Sound of Music songs in preparation for our May 5th-14th production. The hardest part for me is not humming along during the show! The excitement from our young cast members is palpable, not just for this production but for all of our upcoming summer camps as well. We're excited too because that means a whole lot of energetic students dancing, singing, acting, and bringing life to our space. We love providing a place where students can participate in creative, team-based activities that don't involve a screen. There are so many great skills that these kids build while having fun- like teamwork, literacy, confidence, communication, and voice and movement.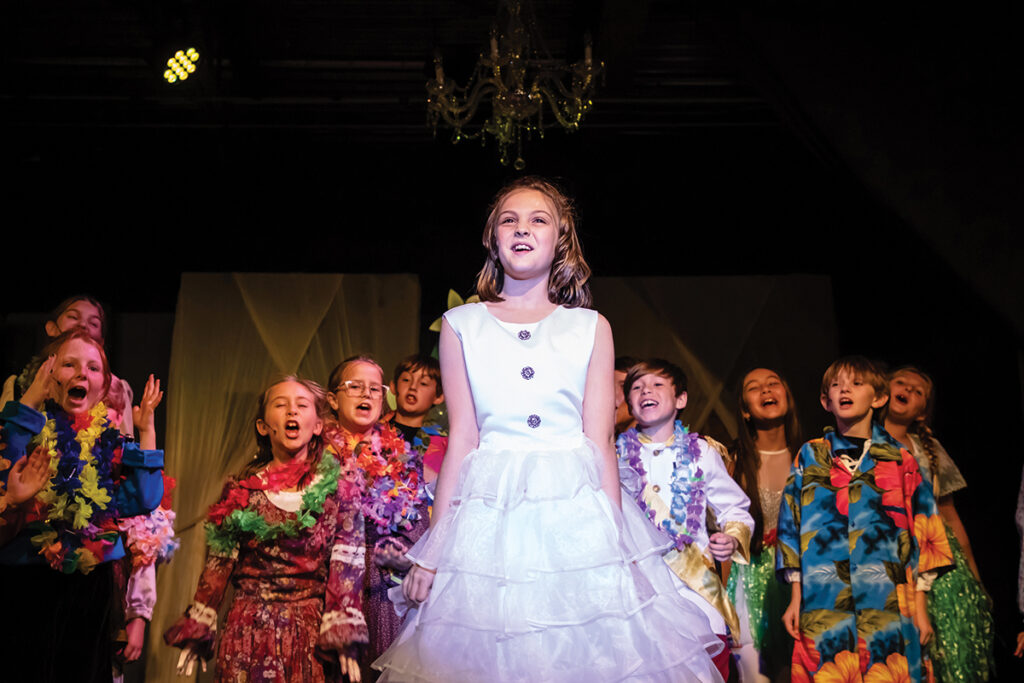 Our summer camps start at age 5 (rising Kindergarteners) and go through 12th grade. We offer week-long mini player camps throughout the summer for our youngest students to act, dance, sing, and create art while learning how to put on a production. Our elementary aged children have their choice of singing and dancing in our week-long Camp Showtime camps, or show their spots in our two-week musical theatre camp 101 Dalmatians. We also offer the one week, non-musical camp for our elementary aged students Alice in Wonderland at three different locations including ECTC, Defuniak Springs, and Gulf Coast State College in Panama City.
Our teens have a variety of choices as well with our one-week Cabaret Comedy camp, Playwriting camp, and Film camp. We also offer a two-week, non-musical production camp Puffs, a hilarious Harry Potter-esque play. We round out our summer with a fantastic three-week musical theatre intensive offering for the teens—Grease! Students sharpen their skills while working on a super fun musical that culminates in a fantastic full-length production. Whether you have a student or friend in the show, or you were just "born to hand jive baby," this show is a fun way to end the summer.
If that isn't enough theatre for you, our Broadway on the Boulevard summer spectacular is featured every Thursday night at 8:00pm in Grand Boulevard starting May 25th. You can also stay tuned for summer pop up shows in our air-conditioned space at 560 Grand Boulevard, upstairs. There's something for everyone at Emerald Coast Theatre Company this summer so be sure to check out our website and sign up for our newsletter at www.emeraldcoasttheatre.org. See you at the theatre!