By Barbara Palmgren
There is an old saying, "It takes a village to raise a child." Neighbors and friends of Bluewater Bay are working hard to save their village. In the next few months, they will make a decision to either preserve the precious green space that has defined Bluewater Bay for decades, or to hand that green space over to developers, increasing the already heavy burden on local infrastructure, school systems and the environment.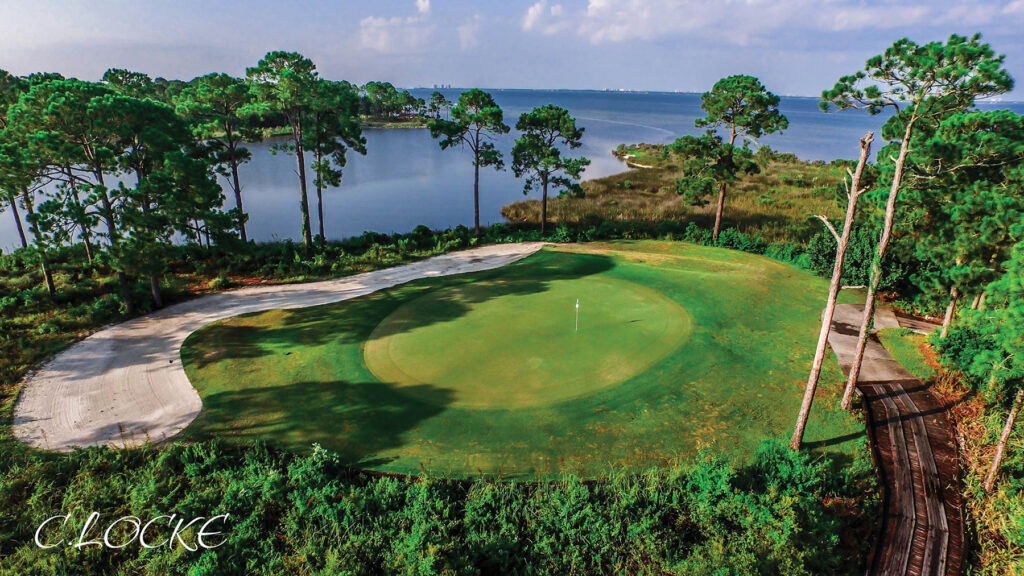 Leaders of the effort to preserve Bluewater Bay want to keep the Bluewater Bay Golf Course operational because it is the most cost-effective way to maintain their 150 acres of green space. They are rallying the community to buy the course when its lease ends in February 2024. The course was once magnificent, but like many other courses, it struggled after the 2008 recession. However, thanks to new leadership, the golf course is coming back to life, and importantly, it is now realizing a profit and has the staff, equipment and materials to continue operating for a profit. The golf course helps pay for the maintenance of these green spaces.
I once wrote a book titled, Saving A Golf Course. This book told the story of our efforts over a decade ago to save the Shalimar Point Golf Club. There are many similarities between our fight to save Shalimar Pointe and the fight to save Bluewater Bay. Ultimately, Shalimar Pointe was saved by the generosity of residents and non-residents as far as Destin who pledged support and purchased shares of an LLC to buy the course from the Meadowbrook Corporation.
David Rauch is one of the founding members of the Preserve Bluewater Bay (PBWB) organization and has read my book. Looking to the 2012 Shalimar Pointe Golf Club situation, Dave and I recently had a conversation about the challenges Bluewater Bay is facing.
Dave told me they began their Capital Campaign earlier this year to raise a total of $2.4 million to purchase the course. They are now approaching a critical point in their timeline. By October, they will need to have received $2 million in pledges to move forward. As of August 16, they have received $920,000 in pledges.
I hope our community can come together to save Bluewater Bay the same way it came together to save Shalimar Pointe. Support can come throughout the county and region. Communication about the timelines and necessary funds through news and social media has begun. Please, neighbors and friends inside and outside Bluewater Bay, help save this green space.
How can you help?
The easiest way to help is to pledge financial support. You will not be asked to honor the pledge until the PBWB organization knows it has raised enough funds to purchase the course. PBWB has applied for non-profit 501C3 status with the State of Florida. This means that your individual or business contribution could potentially be counted as a tax deduction.
Next, if you are a resident of Bluewater Bay and live on the course, you can join what I call the "Hi ho Sliver" campaign. This campaign allows homeowners who live on the course to extend their property line 20 feet into the golf course for $8.00 a sq. ft. Slivers will be thanked with a lawn sign at the edge of their property to let the community know their part in this preservation effort. Century 21 Blue Marlin Pelican realtors Bob and Debbie Stretch can be reached at 850-218-8312 for more information about this purchase.
I truly hope our community – both residents and non-residents of Bluewater Bay – can come together to save this village. You don't have to own golf course property to make a difference. You don't need to be a golfer. You don't even need to live in Bluewater Bay. Anyone can contribute, and every contribution helps. With your contribution, you can be part of a community-owned and community-operated group with voting rights about land decisions. You will own an iconic course and make this green space available for future generations. You will make a difference. You will save a village.
Contact the leadership of "The Capital Campaign" to save 150 acres of green space that defines the area. Visit on-line at preservebwb.com, phone 850-897-3241 or contact David Rauch at 850-865-0897.