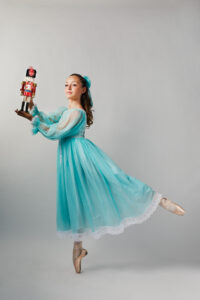 'Tis the Season! The Northwest Florida Ballet (NFB) will present the 44th annual production of The Nutcracker on Fri. and Sat., Nov. 17 and 18 at 7:30 p.m. and Sun., Nov. 19 at 2:30 p.m. at the Mattie Kelly Arts Center. As the only full-length version of the classic holiday fairytale in the area, NFB's The Nutcracker features live musical accompaniment by the Northwest Florida Symphony Orchestra (NFSO) led by NFB Music Director and Conductor David Ott.
"We truly look forward to our annual production of The Nutcracker as the official kick-off to the holidays, as do many of our patrons. It's an opportunity to come together as a community, celebrate the spirit of the season and take in world-class artistry right here on the beautiful Emerald Coast," said NFB Artistic Director/CEO Todd Eric Allen.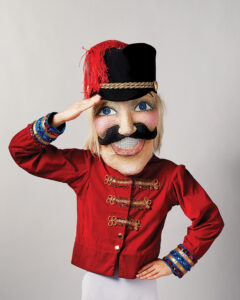 Each season, NFB's production of The Nutcracker includes 140 performers, including over 100 local children and international guest artists. This season, the role of Clara will be performed by Luna Gerstung, with Antonio Thomas as the high-spirited Fritz. Gerstung and Thomas are seventh-grade students at NFB Académie. NFB's Artistic Director/CEO, Todd Eric Allen, returns for his twenty-eighth appearance to dance the role of Drosselmeyer, and Lindsey White will entertain audiences as the vivacious Mouse Queen. International Guest artists Daynelis Muñoz will dance the role of Sugar Plum Fairy and Rafael Quenedit as her Prince Cavalier.
Guest artist Oliver Halkowich will delight audiences as the Nutcracker Prince and Harlequin Doll. NFB soloist Luciana Ato will dance the roles of Dew Drop Fairy and the Snow Queen, with NFB Alumni Jonathan Carter as the Snow King. Guest artists Camille Loftis, Aaron Wiggins and Jonathan Carter will perform the Arabian Pas de Trois. Loftis will perform the leading role in the dance of the Reed Flutes along with NFB dancer Delaney Borough. You can learn more about the guest artists and performers at www.nfballet.org/guest-artists.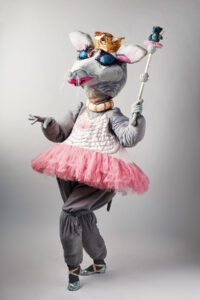 The NFSO, led by NFB Music Director and Conductor David Ott, will provide live musical accompaniment. The NFSO is a 65-piece ensemble that resides at the Mattie Kelly Arts Center and features internationally acclaimed guest soloists and emerging local talent under the leadership of Music Director Todd Craven.
Box office-priced tickets for The Nutcracker are $45 for adults and $20 for children 12 and under. Visit NFBallet.org/the-nutcracker to learn more or purchase tickets through the Mattie Kelly Arts Center Box Office. The Season Signature sponsors for The Nutcracker are Emerald Coast Magazine and NFB's Official Sports Medicine & Orthopaedic Provider, NFBJS Foot & Ankle Surgeon Dr. Sonya Ahmed. NFB is sponsored in part by the State of Florida, the Department of State, the Division of Arts and Culture and the Florida Council on Arts and Culture.