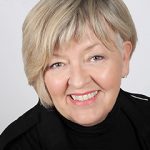 By Gail Pelto
Home inspections are one of the privileges that a home buyer has when purchasing a home and are initiated once you have a contract in place. There are two purposes to have them done: one is to let you know what you are buying and the second is to find out if there are any issues that need to be addressed before you close and take possession of the home. There are many types of inspections. The two most common when purchasing a home are a Property Inspection and a WDO inspection:
Property inspection – the inspector conducts a thorough review of the home's most important components i.e., structure, HVAC, plumbing, roof, electrical system. If they find any issues, they will point them out or recommend that a licensed professional do further investigation. They can also do a wind mitigation report which gives more detail about how the roof was installed and constructed; consequently, the wind mitigation report may result in some homeowner's insurance benefits. My recommendation: DO NOT WAIVE THE PROPERTY INSPECTION, even if the home is newly built. Keep in mind that if you're buying a "used" home, the inspector will most likely find items that are not up to today's building codes. That's normal. Also, know every item on the inspection report does not always contractually need to be repaired or replaced.
WDO Inspection – Wood Destroying Organisms, i.e., termites. We want your home to be pest free (and if financing, so does your lender!).
Mold inspection – Checks for water intrusion and mold. Particularly important if there's been water intrusion, if mold remediation has taken place, if there are cracks in stucco, if something came up in the property inspection that warrants further investigation, etc.
Septic inspection – Sometimes buyers get a septic system inspection, sometimes not. It's recommended if the property has a system that's older and hasn't been inspected in several years, and/or if there's a problem flushing commodes or running water.
Foundation inspection – definitely recommended if you or the property inspector suspects an issue with the foundation.
Pool inspection – To make sure there's no evidence of leaks, if all the equipment is in working order, etc.
Why should Sellers get an inspection done? Sellers often lose out, because things could have been prevented that either delayed or jeopardized the sale of their home. So, I recommend that you get a Property Inspection to mitigate what you can as early as you can in the sales process. If you have a home that you are putting on the market for sale, then get an inspection done beforehand. First, it allows you to know up front what needs to be repaired or replaced. Second, if you're handy, you just might be able to fix some of the items yourself which can save you money. Once you go under contract, anything that needs to be repaired/replaced by you now, contractually, has to be completed by a "licensed professional" (electrician, plumber, etc.).
Besides the list above, there are other inspections you can have done and the inspections you should consider having done all depend on the house you're buying or selling. For more information, consult with your real estate agent (ME!). Remember, inspect what you expect, and email me if you you'd like a pre-inspection checklist or list of local inspectors. I'm here to help: gail.pelto@gmail.com.
Gail Pelto is a Board Member with The Rotary Club of Destin and the Mattie Kelly Arts Foundation—and yes, a powerful, full-time real estate agent with Keller Williams Realty Success Realty. Call her with any real estate questions you have, and she'll guide you in the right direction. Call her direct at 850-374-0454 or email to Gail.Pelto@kw.com. Want to know what the value of your property is today? Go to www.DestinAgent.com.