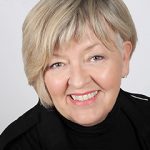 By Gail Pelto
I'm getting this question more and more frequently these days as I look for listings for my buyers: "Gail, I'd love to sell in this market and get top dollar for my home. But then I'll have to buy something else and pay top dollar for it. So, it doesn't make any sense—'cause, where would I go?"
GREAT QUESTION!
We have all heard the adage when it pertains to the stock market of "Sell High, Buy Low," right? Well, it kind of works the same in the real estate market. Sell when it's a Seller's Market, so you can garner top dollar, and if it makes sense, buy where it looks like it might be the next hot market.
A few points to ponder if you're thinking about selling in this hot market:

As of the day I'm writing this, May 19, in this area the median sale price for residential property is up 15.7% year-to-date compared to the same timeframe as last year. Think about it: a home that sold for $500,000 last year sold for $575,000 this year! That is a heck of a lot of equity in one year, I think. But wait, there's more: If you've lived in your house for, say, five years, the median sales price is 43.3% higher—$500,000 in 2016, $716,500 now! WHAT!?!?! That's crazy…crazy GOOD!
Could prices go higher? Maybe. Could prices go lower? Maybe. Will interest rates go up? Someday, probably. Could you buy more house while interest rates are low then when they go up? Yep. Lots to think about.
Now, where to buy:

First, ask yourself if you need to stay in the area. If yes, then where do you think the next or current up-and-coming areas are that are close to where you live now? Could it be Freeport? Navarre? Crestview? Someplace else?
Second, could you move to one of those areas and still be within a short distance to the amenities you enjoy where you are now i.e., friends, family, gym, work, etc.? (Know that if you don't need to stay in this area, then there's plenty of information online of where savvy investors are moving to; and if you have a good realtor, like me, I can help you with that).
Third, if those areas are next hot areas, might it be a good investment to buy there now? Maybe. It's certainly something to think about!
Is this the same way savvy investors hedge their bets and grow their wealth? Sell high, and then buy the next big thing with the profits?!
Full disclosure—I am a real estate agent, not a financial planner nor a psychic. So, as much as you and I want to know about what's going to happen in the real estate market in the future, it's a guess (plus my crystal ball is in the shop!) So, do your research, talk to your other professionals (and your family) before you make any decisions.
Want to talk more about your options, how much your property is worth today, or anything else real estate related? Then call me, Gail Pelto, 850.374.0754 or send me an email: gail.pelto@kw.com.
Gail Pelto is a full-time real estate agent with Keller Williams and a board member with both the Mattie Kelly Arts Foundation and The Rotary Club. She is also a mentor to new agents, helping them be better agents for their clients.