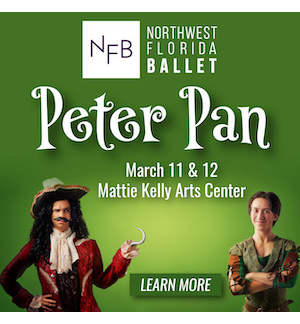 Props Craft Brewery New Location in Freeport!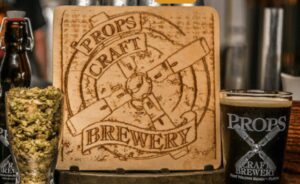 Props Brewery will be opening a brand-new facility next to the General Store in Hammock Bay in Freeport. "We do not have an open date yet, but we are shooting for some time in March," said Nate Vannatter, in the brewery's Facebook post. "We have partnered with the Jay Odem Group over the last year to build the most amazing microbrewery I could have ever imagined."
According to the post, it will be opened in three phases:
Phase 1: This new location will brew its own beer with additional options for wine and soda. There will be a permanent food truck onsite for pub style food whenever the facility is opened.
Phase 2: An entire food truck court will open next to this facility with the option of having up to five different food trucks available for large events.
Phase 3: Props will be applying for a full liquor license in order to expand its bar selection.
Props Craft Brewery's Fort Walton Beach Downtown location was purchased by the Florida Department of Transportation as part of the Brooks Bridge Project and closed on January 4th. However, Props built a new facility (6000 sq. ft. warehouse) on its vacant parking lot next to its big brewery on Lovejoy Road which has been leased by Battle Axes LLC. It will become a family entertainment venue that offers axe throwing, archery ranges and technology enhanced batting cages. Patrons of age will be able to enjoy Props Beer from our brewery location across the street at the venue. There is no estimated opening date yet, but construction has begun.
Landshark Pizza in Destin has bought out the business interest at Props Ale House in Niceville. Landshark Pizza will inhabit the downstairs part of Props Ale House, and keep the "Speakeasy" location upstairs running in its current form, according to the Facebook post. Landshark Pizza will take over operations Feb. 1 with an opening date soon to follow. "We will miss our Niceville supporters and community of close-knit friends, but we're not moving far," said Nate in the post. "We feel very blessed to have been operating successfully at this location for the five years we had, and even more blessed to get the opportunity to sell our part of this business to a great company like Landshark Pizza."
"We thank everyone for their support over the years and look forward to serving our community in the coming years."
— Owners, Mike and Nate
Jan Sirmans Appointed Chief Operating Officer at Berkshire Hathaway HomeServices

Berkshire Hathaway HomeServices Beach Properties of Florida has announced the promotion of Jan Sirmans to chief operating officer for the brokerage, headquartered in WaterColor. Formerly the vice president of operations, Sirmans will expand her role on the brokerage's executive team, overseeing daily operations, implementing strategic goals and ensuring the delivery of quality customer service to clients and associates
Since joining the agency in 2011 as an agent coordinator, Sirmans has played an integral role in the company's growth and expansion, assuming the role of director of operations in 2017 and vice president of operations in 2019. Prior to initiating a career in the real estate industry, Sirmans worked in the banking industry, giving her a unique insight into all sides of transaction management.
"I am excited to take on this new role," said Sirmans. "We have assembled a team of outstanding sales professionals and support staff, and our strategy is clear moving into the new year to continue our reputation of unparalleled customer service and leadership in the Northwest Florida real estate market."
Established in 2007, Beach Properties of Florida became an affiliate of Berkshire Hathaway HomeServices network in 2016 and wholly owned by HomeServices of America in 2022. Since that time, it has earned a host of honors, including being recognized for six consecutive years as members of the Berkshire Elite Circle, a prestigious designation given to the Top 50 companies in the Berkshire Hathaway HomeServices network.
Visit www.BeachPropertiesFLA.com for additional information.
Meet Your New FMA Officers
Josh Spears, owner of Sports To Geaux, has become President of The Freeport Merchants Association (FMA) and Bill Blanken, owner of Blanken Management, has been voted in as Vice President. Nanci Spears, owner of JNS Financial, will maintain her position as Treasurer, and Aaron Ellis, one of the founders of Rise Animal Refuge, will maintain his position as Secretary.
The FMA is a fully volunteer based organization. As such, the organization would like to thank Jill and Mark Tanner with Clutch Media Works for developing and keeping its website fully functional; Amber Williams with Repicci's Italian Ice and Gelato for maintaining its social media and all online event posting; Amelia Beard with Moorhead Law for keeping all of its legal straight; and previous regular volunteers Lori Logue, Marion Gipson and Yolanda Ellis, without whom the Annual Night Out For Freeport would not exist and new members would not feel as welcome.