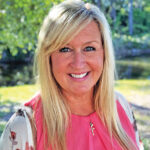 By Lori Leath Smith, Bay Life Publisher
One of my very best friends sent me the following wise words that has changed my thinking:
Replacing "I'm Sorry" with "Thank You"
I'm sorry I'm late. — Thank you for waiting on me.
I'm sorry I've been so needy lately. — Thank you for being there for me.
I'm sorry to ask you for another favor. — Thank you for helping me out.
I'm sorry I made a mistake. — Thank you for pointing out my mistake.
I'm sorry but I can't make it tonight. — Thank you for inviting me.
I'm sorry for being emotional. — Thank you for loving me.
I'm sorry that I've been distant. — Thank you for being understanding.
Did you notice that the common theme is "how" you look at life: situations, circumstances, family, friends? Will you respond positively or negatively?
It reminded me of a time when I was 15; I worked at Arby's in Vestavia Hills, Ala. My manager drilled into my head to serve with a smile and try to focus on the positive side of an issue, no matter how irate the customer or negative the situation. This determined, in great part, how the issue would be solved and how satisfied and happy the customer ended up. I believe I learned a lot in that job; I was forced to view things differently—better! Not realizing the impact on my future, I ended up carrying it through life. And though, not always as attuned as I should be, the times I've worked or carried on with a smile, are the times my thoughts have been pointed in the right direction; that approach almost forces me to think about the many "thanks" in my life. And when I do, the results are amazing.
It's been said that people who live with a thankful spirit live longer, sleep better and have better success and happier lives, despite their circumstances. It's simply an ongoing attitude.
In this Thanksgiving season, Bay Life asked, "What are you thankful for?"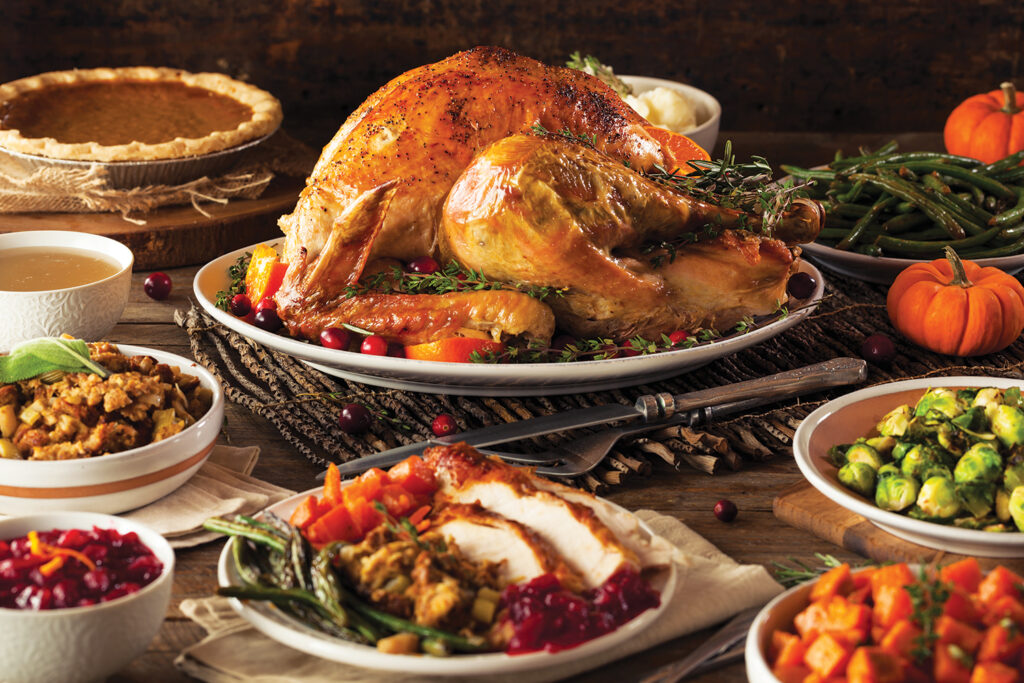 "I'm thankful for my family, our country, our community, and for God providing us with all of these blessings all day every day. And I'm also thankful for my wife's amazing Thanksgiving meal!"
~ Brad Buinicky, Owner, Heroes Lawn Care
We're grateful for nature's beauty throughout the Emerald Coast and our community that helps support our mission to protect and preserve local bird habitats.
~ Choctawhatchee Audubon
I am thankful for my family, our health, our opportunities, and our friends. I am most thankful for my Heavenly Father for making all things possible.
~ Lori Logue, Realtor
I am thankful to be living in the Florida Panhandle with wonderful friends and neighbors. Opportunities for work and recreation make this a special place.
~ Barbara Palmgren, Museum Trustee, Heritage Museum of Northwest Florida
At Freedom Life Compass, Inc., we are thankful for our local churches, Crosspoint and Manna Church for their generous support at making the Freedom House a reality!
~ Stephanie Wedel, President, Freedom Life Compass
I am thankful for Lori Leath Smith for unselfishly, diligently, encouraging, building-up and supporting all of the residents and businesses of Okaloosa County!!!
~ Al Niedbalski, Business Empowered Niceville
"As a pastor, father, and husband, I'm deeply thankful for the unwavering faith and love of my congregation, family and God in these challenging times."
~ Pastor Doug Stauffer
I am thankful to have the freedom to live, love and worship without fear; for family, friends, a thriving business community and to feel safe and warm when I close my eyes each night. I can't ask for more than that! Thank you for asking and giving me the opportunity to remind myself how blessed I have been.
~ Tricia Brunson, President & CEO, Niceville Valparaiso Chamber of Commerce
I'm thankful for my loving, funny, strong-willed family, for sunshine, for ocean water, and for the unendingly patient love of God.
~ Stephenie Craig, LCSW, Journey Bravely Coaching & Counseling
I am grateful God gave me such a loving, caring mom. I am thankful for the moments mom and I share, moments that will one day be the sweetest of memories.
~ Julie Porterfield, CEO Emerald Coast Children's Advocacy Center
I am thankful to God for our health and our family.
~ Jill Tanner, owner, Clutch Media Works
I am so thankful for the continued support of our regular customers! We have managed to expand our business this fall, and this wouldn't have been possible without the steadfast support of our patrons!
~ Angela Stevenson, owner, Jojo's Coffee and Big Orange House Designs
We are so excited about the progress at CALM Organization and thank God and our supporters. Also, we look forward to the opening of CALM Village, four tiny homes on our property.
~ Terri Steadman, CALM president
We are so thankful for such a wonderful support system around us as we prepare to bring our first child into the world. Our baby girl is due just after Thanksgiving, and we are so excited and thankful for everyone's love and support
~ Trenton & Emily Bainbridge, Emerald Coast Theatre Company Managing Director and Patron Relations Manager
I am thankful for being a part of a school district who has skilled and passionate teachers, staff and administrators who wake each morning with a heart for students and a willingness to be difference makers in the lives of kids.
~ Marcus D. Chambers, Superintendent, Okaloosa County School District
The Heritage Museum is thankful for the visitors, members and volunteers who continue to help keep history alive in Northwest Florida.
~ Kelly Rodriguez, Museum Associate, Heritage Museum of NWFL