Premier fundraising organization, Destin Charity Wine Auction Foundation (DCWAF), recently donated $3.4 million to 16 children's charities in Northwest Florida. To date, DCWAF has donated more than $31 million help to children in need in Northwest Florida since its inception in 2005.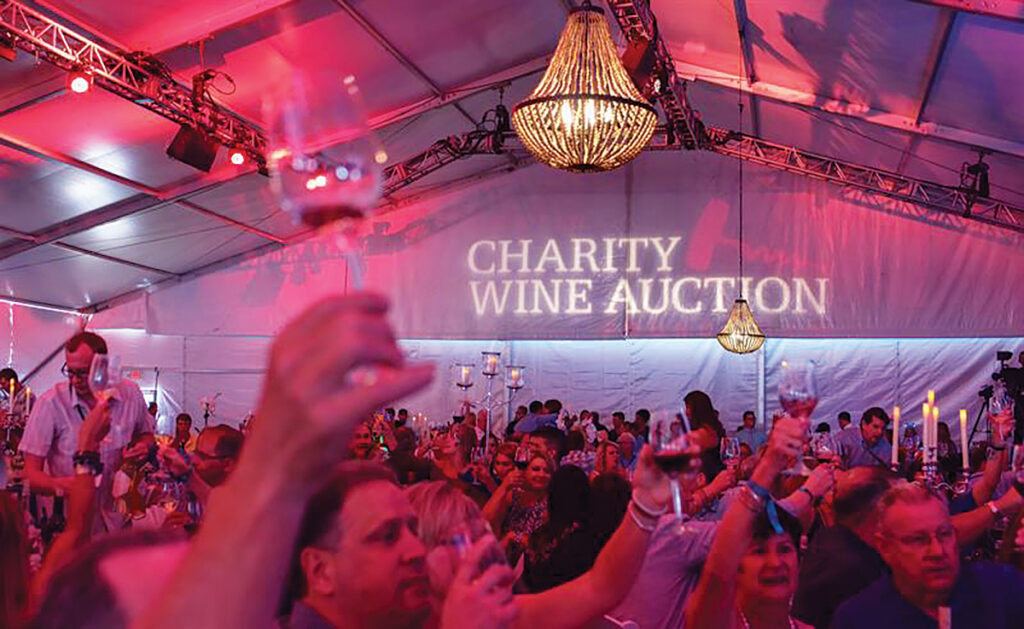 The 2023 recipients of Destin Charity Wine Auction Foundation funds include:
AMIkids Emerald Coast received $125,000 to fund a GED program for at risk students between the ages of 16 – 24.
Ascension Sacred Heart Emerald Coast received $200,000 to fund a new CT scanner to help diagnose and accurately treat pediatric patients in the emergency department.
Boys & Girls Clubs of the Emerald Coast received $200,000 to allow 285 students from low-income or single-parent households to attend programming for one full year.
Children in Crisis received $200,000 to fund the facilitation of housing for abused, neglected, and abandoned children.
Children's Volunteer Health Network received $250,000 to fund and serve underinsured and uninsured children in need of dental care—including dental supplies for the Mobile Clinic.
Ellison McCraney Ingram Foundation received $200,000 to fund scholarships for teens that have received help from at least one DCWAF charity partner in their lifetime.
Emerald Coast Autism Center received $315,000 to support the ECAC Phase II Learning Center Capital Campaign which will provide a new building for teens entering the Transition to Work program and in turn allow the Autism Center more space on their primary campus to serve young children on the spectrum in need of behavioral therapy.
Emerald Coast Children's Advocacy Center received $300,000 to support mental health therapy programs, the case advocacy program and the CARES prevention program.
Habitat for Humanity of Walton County received $300,000 to fund three new homes for families in Walton County with the expected impact of 3,650 annual nights of safe and secure housing for the children of the recipient families.
Mental Health Association of Okaloosa and Walton Counties received $150,000 to fund the Brain Health Program geared toward early identification, assessment, and treatment for approximately 35 uninsured students ages 12 to 21 who experience mental health or substance abuse issues.
Opportunity Place, Inc. received $150,000 to fund immediate housing for homeless children and their families to ensure they are safe and secure.
Point Washington Medical Clinic is DCWAF's newest beneficiary and received $200,000 to fund the pediatric exam room and a teaching kitchen in their new facility designed to provide free medical care, education and resources to uninsured families.
Shelter House of Northwest Florida received $200,000 to fund mental health play therapy, counseling and advocacy for youth affected by domestic violence as well as childcare and other program supplies.
The Arc of the Emerald Coast received $130,000 to fund the renovation and expansion of their facility warehouse into an after-school program center for children living with developmental differences.
Westonwood Ranch received $225,000 for scholarships for individuals with developmental differences as well as funding their micro business programs and expansion project.
Youth Village received $200,000 to fund program operations and scholarships for children from low-income households to attend their VPK and after-school programs as well as the renovation of two outdoor play areas.
DCWAF is also proud to make a $55,000 contribution to the Jumonville Family Children's Fund.
The dates for next year's Destin Charity Wine Auction Weekend are April 26-27, 2024. Tickets and details will be released in January. Learn more at http://www.DCWAF.org.