The Niceville High School Theatre Department will present "Chicago: Teen Edition" at the NHS Auditorium March 31, April 1 and April 7 and 8. With music by John Kander and lyrics by Fred Ebb, "Chicago: Teen Edition" has been edited for teen audiences but still reflects its Broadway namesake closely with its jazz-filled score, storyline and 1920s setting. The show's more adult content has been tamed for teen audiences and older.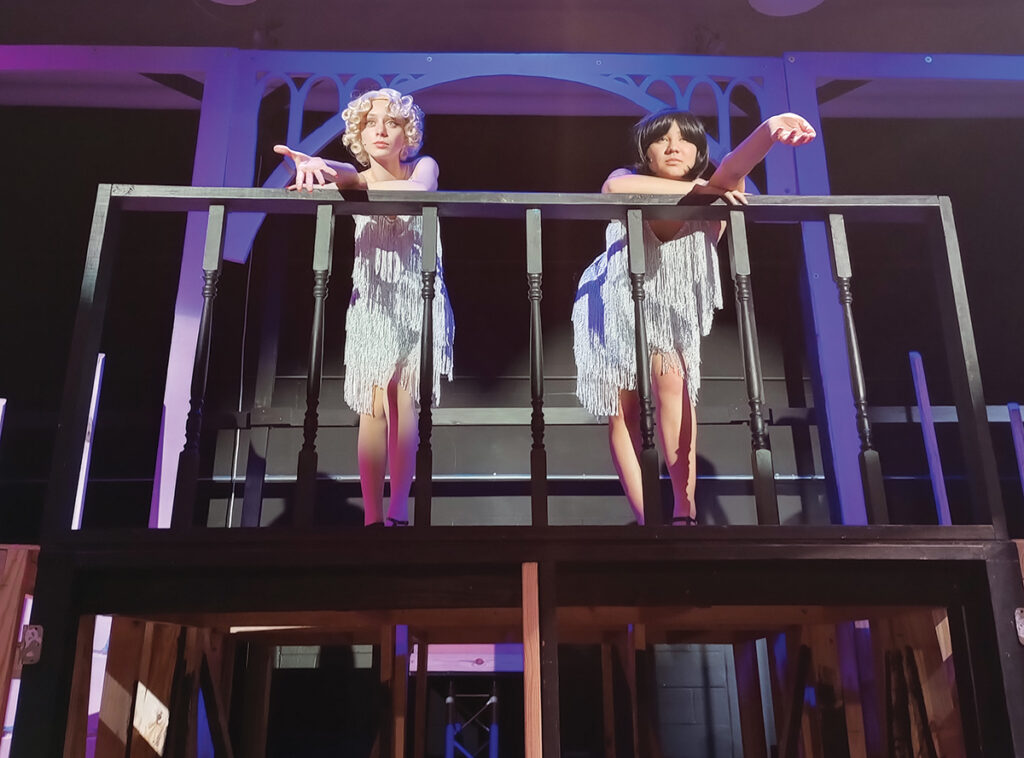 NHS Theatre Director Ritchie Jackson says, "This is the biggest show that we have ever produced, and we are tremendously excited. We have spent just over $10K on it, and one look at our massive two-story set, gorgeous costumes, wigs and Fosse-inspired choreography will tell you why. Directing this show has long been a dream of mine, and after our success last year with our massive production of 'A Chorus Line,' I knew that the time was right to tackle this musical classic."
Jackson says that the Theatre Department at NHS has exploded in the last few years. "After our tremendous success with 'Mamma Mia!' in 2019, the student body and our community became aware of the college level quality productions that we do at our school. High school theater at NHS is not the high school theater you remember from your days in high school."
"Chicago" tells the story of Roxie Hart and Velma Kelly and the headline-grabbing murders that propel them into media stardom in 1920s Chicago newspapers. The show examines the fickle nature of notoriety and fame, abuse of the press, the use of the justice system, con jobs, corruption and greed. The teen version of this show is suitable for teen audiences and older.
The show is choreographed by Nicci Fahle. NHS seniors Ashley Decker and Avery Cleveland serve as co-vocal directors, with Owen Pogany as technical director and co-production designer. The cast includes McKenna Mau as Roxie Hart, Jaiden Strange as Velma Kelly, Kyler Bess as Billy Flynn, Addison Starett as Matron Mama Morton and Ashley Decker as Mary Sunshine. An ensemble of more than 20 students help round out the cast.
The shows will run March 31, April 1, April 7 and 8. Friday shows are at 7 p.m., Saturdays shows are 2 p.m. and 7 p.m. VIP tickets are $20 and include early seating, a free bag or popcorn, and a bottled water. General admission is $15. Doors open at 6:30 for VIP's and 6:40 for general admission ticket holders. Tickets are available on www.gofan.co (not .com)