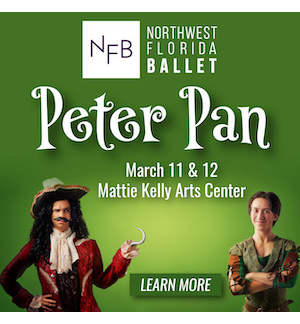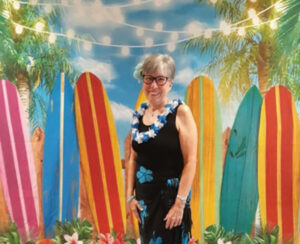 If you had told Yvette in 4th grade that the boy who surprised her with an oversized Valentine's Day card would one day be her husband, she would have laughed out loud. But sometimes life has a funny way of working out, and that's exactly what happened.
Yvette and Richard (or Butch, as he was known) first met in elementary school. They shared a brief but sweet friendship until Yvette's family moved away. It wasn't until a decade later that they ran into each other again, this time at a bowling alley. They hit it off immediately and started dating shortly afterward. The rest, as they say, is history.
The couple raised two daughters while jumping from base to base during their 22 years of service in the Air Force. Moving so frequently and changing schools so often was a hardship on the girls. But, Yvette always tried to stay positive through it all. "I always tried to make the best for us all wherever we would go," Yvette tells me. This kind of resiliency is typical of many military spouses, who often have to deal with unexpected changes and challenges.
It was four years ago that Yvette and Butch moved into Bob Hope Village. Butch had been ill for most of his time here and sadly passed away last spring. While Yvette misses her husband of 58 years dearly, she finds strength and support from her fellow residents and the Air Force Enlisted Village (AFEV) staff.
Even at 78 years old, she is still enjoying a whole host of activities – from Wii bowling to hula dancing at Air Force Enlisted Village. "I walk around and everything is just so beautiful. I can't tell you how grateful I am to be here. It was the best decision that Butch and I ever made!"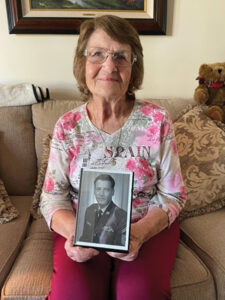 Alice joined the Air Force when she was just age 18 in 1951. She was one of the first women to receive orders to the air station in Iceland. On her second day there, Alice went to the club on base where she met Stanley, a young and handsome staff sergeant who would become her husband. "It really was love at first sight," says Alice. "It also helped that he was a very good dancer!"
The couple enjoyed a wonderful life together in the military while raising three children. Their two daughters would go on to become Air Force servicemembers as well. After retirement, Alice and Stanley purchased an RV and loved to cruise around the country.
While traveling to an air show, the couple first learned about AFEV. Stanley's immediate thought was that it would be an ideal place for Alice to live if anything were to happen to him. Sadly, Stanley died of lung cancer in 2000, and shortly after Alice made the move to Bob Hope Village. She is now a 22-year resident here and she couldn't be any happier! "I just love my little apartment. It's homey. The staff does such a fantastic job, and they treat us wonderfully. It's like life in an old town community."
But Bob Hope Village is much more than an apartment complex. It's based on a sense of community where residents have access to scheduled bus transportation, activities, social events, on-site conveniences and a variety of amenities to promote fitness, wellness and independence. Basically, it's a 55+, active, independent living community designed for surviving spouses of retired enlisted U.S. Air Force personnel and is shaped by six villages of one- and two-bedroom apartments, a community center, swimming pools and more. And the best aspect is friends or neighbors are always nearby sharing memories of military life together.
The HOPE (Health Optimization Program for Everyone) Wellness program at Bob Hope Village launched in 2018 and has been well received by residents who wish to improve their level of wellness. The program provides a full calendar of health, wellness, and fitness activities for residents, as well as, challenges and prizes for the winners. Residents can participate in a wide range of classes to promote the benefits of laughter, exercise, healthy eating, good posture, and core strengthening. The program's calendar can include 100 classes and activities ranging from hula dancing, hearing aid checks, and caregiver support.
Located roughly three miles from Eglin Air Force Base and eight miles from Hurlburt Field, DoD cardholders (required for eligibility to live at Bob Hope Village) can take full advantage of base offerings, such as commissaries, exchanges, health care and recreation.
There are apartments available in Bob Hope Village and Hawthorn House. Visit bobhopevillage.us to learn more or call 850-651-9422. For assisted living with memory support located on the Bob Hope Village campus, visit hawthornhouse.us or call 850-609-2550 to find out about eligibility, availability and pricing.
You can help AFEV by joining Heroes for Hope, a monthly giving club, create a Facebook fundraiser in honor of your birthday or for Giving Tuesday, or choose AFEV as your charity of choice for AmazonSmile. You can also volunteer for AFEV events or leave a legacy by including the AFEV in your estate plans at afev.us/planned-giving. Visit afev.us.
Contributions from Scarlett Bauman, AFEV Fundraising and Marketing Manager